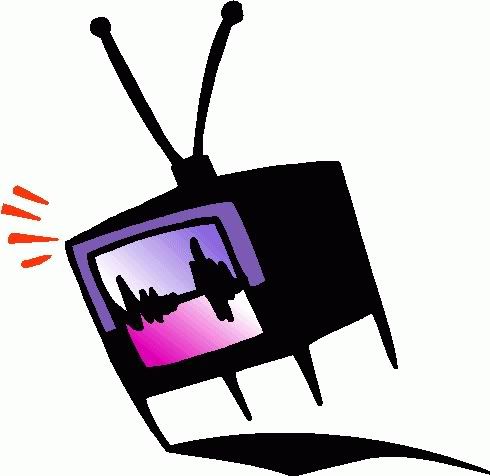 Sweeps is once again upon us, and new shows and old favorites alike are vying for your television attention and advertising market share. Below you'll find the shows I'll be tuning in for and why. I have to admit this post is somewhat short and formulaic, but an appointment with the dentist and pending deadlines make blogging an interesting prospect. Oh, and I'll still be watching the Daily Show & Colbert Report, when they're not on super-long vacations.
Monday
House
Our favorite brilliant jerkass diagnostician returns, and he's in rehab. Like being without a team, I anticipate this will last a few episodes.
Heroes
The last couple seasons of Heroes have been, to be honest, a bit disappointing. Still, the writing of the characters remains mostly consistent and I have to admit that Hiro is a delight to watch.
Trauma
Danielle and I are both interested in this. It looks like it has all the drama of an ER-style medical show with enough explosions to get the attention of the MythBusters crowd.
Tuesday
NCIS
Season 6 ended on a cliffhanger with Ziva in the hands of some very bad people. We're told we won't know what's coming in Season 7. All I know is, I better see Gibbs and DiNozzo kicking tons of ass to get their assassin colleague back.
NCIS: Los Angeles
I think the backdoor pilot for this is on our FiOS OnDemand service, and I think I'll watch it before tuning in to the premiere next Tuesday. Chris O'Donnell's not bad, I like LL Cool J quite a bit, and they're basing this show off of a winning premise. I hear one strain of 'The Who' playing while Chris reaches for his sunglasses, though, and I'm out.
Wednesday
Law & Order: SVU
The cast of this show has stayed consistent throughout the years, with the notable exception of the rather attractive Assisant DA's who oversee the Special Victims Unit's cases. But I really like everybody in the show, from Dann Florek's unflappable Captain Kragen to the two pairs of partners – with Richard Belzer and Ice-T edging out Chris Meloni and Mariska Hargitay just a bit due to sheer hilarity – and the inclusion of B.D. Wong and Tamara Tunie have improved the show even more. Really looking forward to this new season.
Thursday
Bones
This is a show I need to do an in-depth "On The Tube" post about, but suffice it to say that I've really liked it since its first season, and I'll be really looking forward to the cast returning for more forensic fun.
Fringe
Again, I need to do an in-depth post on this one. Unlike the labyrinthine shark-jumping Lost, Fringe has been very consistent in its high level of intrigue, entertainment, and ability to retain the viewer. It's reminiscent of The X-Files, in a way, but instead of two FBI agents, you have an FBI agent, a con artist, and a mad scientist. And a cow.
Friday
Dollhouse
Joss Whedon might not be the most brilliant writer in the world, but he does know how to put together a good TV series. I hear Jamie Bamber and Michael Hogan of Battlestar Galactica will be guest stars this season, along with Summer Glau. If Summer Glau's in it, you can bet I'm probably watching it.
Still To Come
Chuck
Slated to return as a mid-season replacement for Heroes, the adventures of the world's most unlikely spy can't come back soon enough. Zachary Levi's a fantastic talent, Yvonne Strzechowski is a delightful find, and Adam Baldwin hasn't been this much fun to watch since Firefly.
Burn Notice
Michael, Fiona, Sam and Madeline will be around to make the winter months a bit hotter. This is another show for which I'll be chomping at the bit.
It looks to be a decent fall season, and I will be weighing in from time to time with more on the new shows, as well as those in-depth posts on my favorites. Television might be the opiate for the 21st-century masses, but if you know where to look, you can still find good storytelling.