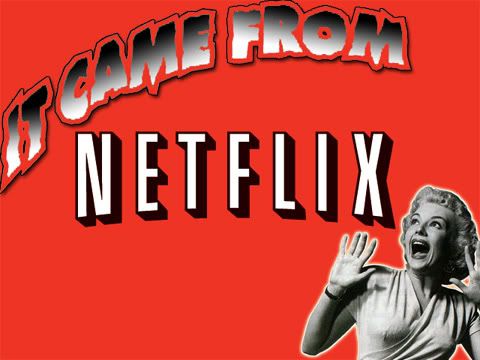 [audio:http://www.blueinkalchemy.com/uploads/batman.mp3]
The right-hand column of my blog (you fine Escapist folks know where it is if you're a follower of mine so I won't reiterate its URL) haunts me. I put a few things on my Netflix queue that, for one reason or another, I think would be interesting to review. The recent remake of The Taking of Pelham 123 looks ripe for taking the piss out of, Tron needs to be seen with fresh eyes unmasked by the glasses of nostalgia, Kingdom of Heaven is reportedly much better in a Director's Cut format, and so on. Ideally, I would be able to watch these films and formulate their reviews while also working on the revisions of my novel. Unfortunately, we can't all be Yahtzee Croshaw, what with his cushy Escapist gig and his shiny new blog and his upcoming novel and legions of rabid fans. Some of us have to continue working day jobs. And live in a dystopian nation of backwards politics hopped up on its own hype. And can't seem to shake a World of Warcraft addiction. And aren't as good-looking.
*ahem*
So here's a review of 1989's Batman instead.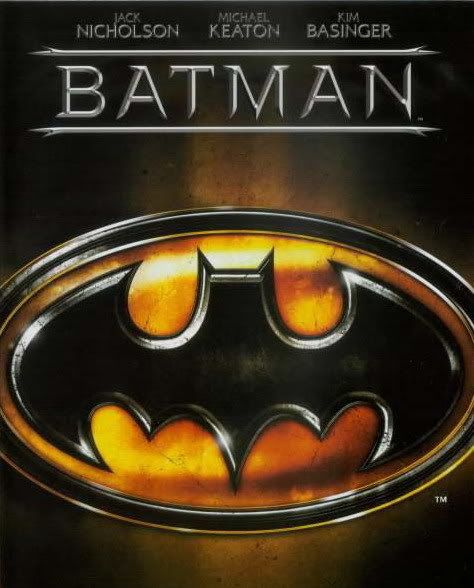 Batman, as it appeared at the hands of Tim Burton back when I was a young lad who hadn't quite discovered the true joys of the female form yet, mixes the origin story of the Caped Crusader with that of his primary nemesis, the Joker. Gotham City is currently being run not by its long-suffering mayor but crime boss Carl Grissom, who seems to be getting away with it while Batman beats up muggers. It isn't until Grissom's "number one guy," Jack Napier, gets shot in the face and takes a swim in a vat of chemicals to emerge as the Clown Prince of Crime that Batman goes after the syndicate. Batman, or rather Bruce Wayne, is himself being pursued by photojournalist Vicki Vale, who wants to know the truth behind the eccentric billionaire's disappearances and behavior. Despite being rich, charming and charitable, there's something a bit off about him, and she needs to find out what if she's going to keep sleeping with him.
This was the first real attempt to make a celluloid Batman that's more in the veins of Frank Miller than the camp that permeated the character in the 60's. It was actually the work in the late 70's Detective Comics that influence the gothic look and feel of Gotham City in Burton's film. The soaring dark towers, flying buttresses and stoic sculptures would seep through this film into its first sequel and the animated series, which is still one of the best depictions of Batman to date. The story of Bruce Wayne's never-ending quest for revenge and the villains that are drawn out by his particular form of mild sociopathy is quite dark, and Burton's early filmmaking style underscores this darkness, as well as not having Johnny Depp or Helena Bonham Carter anywhere in sight.
Fighting crime is serious business.
Michael Keaton plays Wayne in a very particular way. Instead of making the dichotomy between the jet-set playboy and the haunted superhero obvious with voice affectations or mannerisms, we see the line between the two as somewhat blurred. Both Bruce and Batman are a little stiff, the former due to social awkwardness and the latter constrained by a rubber suit. Neither character is particularly wordy, and Keaton shows how the strange lifestyle of fighting crime by night permeates into one's daytime activities with Wayne's habits, mannerisms and speech patterns. He's not my favorite Batman, but he's close, and he's one of the few who really focuses on the character's inherent oddness.
Given that this is Batman, however, the title character isn't quite the most interesting one. Jack Nicholson's Joker is still held by many to be the best, harkening as he does to the days of Cesar Romero's way of punctuating his lines with an insane laugh and dressing in bright colors. He's quite joyful and there's a lot to like in the way he approaches the darkness and deep psychosis of the "world's first fully-functioning homicidal artist." Some of his gags work very well, too – the boxing glove in particular. Not all of them do, however, and while he does dispatch innocents and henchmen alike with an amusing disdain, for me his performance somewhat lacks the cold razor's edge that Mark Hamill occasionally unsheathes in his voice acting and that Heath Ledger wielded with the adroitness of a master fencer.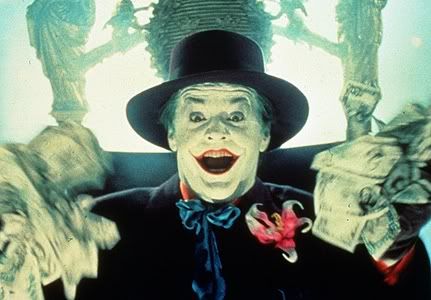 The Joker + Prince = winning combination.
The biggest surprise for me, however, was how much I ended up liking some of the less colorful supporting actors. Kim Basinger, while always nice to look at, wasn't quite as interesting for me as Robert Wuhl's dedicated reporter character of Alexander Knox. He's convinced that the Batman exists despite all the denials of Commissioner Gordon and others in authority, and his pursuit of the truth is peppered with a few good jokes and the sort of newspaper tropes that make All the President's Men and State of Play such great films. I was sorry he didn't make it into the sequel – I thought that, after the public admission of Batman's existence, he'd want to interview the hero in some sort of Gotham Globe exclusive. Sort of like Lois Lane trying to land an interview with Superman, but without trying to make it into a date, because that would be gay.
The late great Jack Palance chews up some of the scenery in a delightfully hammy way, Billy Dee Williams makes Harvey Dent a smooth-talking charming DA that makes me mourn what became of the character at the hands of Joel Schumacher, and Michael Gough brings us Alfred Pennyworth's trademark grandfatherly concern and dry humor. The writing isn't too terrible, the action's decent and the special effects are practical effects that are aging somewhat gracefully so far. The soundtrack's an odd but interesting mix of Danny Elfman and Prince. And as much as I like the Tumbler from Nolan's Batman films, I'm always delighted to see a Batmobile that looks like a Goddamn Batmobile. Because when you're the Goddamn Batman, it's not too much to ask to have a little style in your Goddamn Batmobile.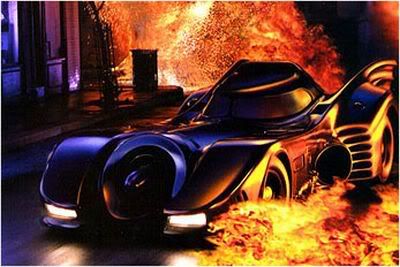 It runs on jet fuel and awesome.
All in all, this is a decent comic book film that helped Hollywood realize that adaptations from that media to theirs was not only workable, but financially viable. Batman was the highest-grossing film of 1989, had a great deal of influence on future cinematic superhero works and inspired the animated series that launched the DC universe on the small screen. That's undoubtedly a success, and it's worth putting on your Netflix queue if you want to see where it all began, or if you like black and purple a lot. Even 20 years on, it's echoes can still be felt in modern works dealing with dedicated and slightly crazy normal people who put on costumes to beat up criminals, which is something I'll touch on when I review Kick-Ass next week.
I'll see you fine folks then, provided I can fit the review in between the daily quests of my idiotic second job and my attempts to remind myself that my manuscript doesn't completely suck.
Josh Loomis can't always make it to the local megaplex, and thus must turn to alternative forms of cinematic entertainment. There might not be overpriced soda pop & over-buttered popcorn, and it's unclear if this week's film came in the mail or was delivered via the dark & mysterious tubes of the Internet. Only one thing is certain… IT CAME FROM NETFLIX.