Original Text:

Spoiler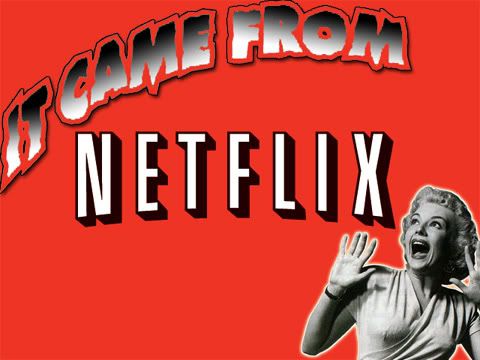 Joseph Campbell is famous for basically saying that all storytellers are essentially telling the same story. Be it a myth based on the perceptions of the ancient Norse of their weather patterns or the all-caps melodrama and bright, splashy colors of a comic book by Stan Lee and Jack Kirby, our stories are a way of exploring ourselves and the world around us. Sometimes, the old stories are reimagined and transitioned into new forms that appeal to the altered sensibilities of modern audiences. Sometimes this works; other times, it doesn't. Not every middle schooler is going to have a nascent interest in the mythology of ancient Greece, so author Rick Riordan took it upon himself to set those stories in the foundations of those tumultuous schoolyards, giving us Percy Jackson & the Olympians. The first volume of this chronicle, The Lightning Thief, got the major motion picture from Hollywood treatment.
And by 'treatment', I mean the potential for storytelling that's worth a damn got tied to a chair and worked over with a baseball bat.
Our titular character is a struggling middle-school student with apparent dyslexia and ADHD. His mother is married to a complete and utter douchebag while his birth father scampered off while Percy was still a newborn. His best friend, Grover, walks with crutches and has a penchant for cracking wise that works really hard to put Chris Tucker to shame. A visit to the local museum and a lecture by his wheelchair-bound Latin teacher begins to reveal some truths to Percy: his dyslexia is due to his brain being hard-wired to read ancient Greek, mythological creatures want him dead, his best friend is a satyr and his teacher's a centaur. Oh, and he's the son of Poseidon, Greek god of the sea. He must undertake a quest to return the lightning bolt of Zeus lest the king of the gods starts a massive war over its theft. Why Zeus would leave his trademark weapon which also happens to be the Olympian equivelant of a tactical nuclear strike laying around unattended is one of the many, many unanswered questions brought up in the course of this plot. Odin had a damn treasure vault for stuff like this, and Zeus couldn't even slap a "No Touchie" magical whammy on the thing? But let's move on. I don't want to spend my entire rage quotient in the second major paragraph.
Having never read this series of books, I can't comment on how well the narrative of the novel transitioned into the screenplay. What I can comment on is a visible shift in style and pacing by director Chris Columbus. This is a man best known for his light-hearted, kid-oriented films such as Home Alone, Mrs. Doubtfire and Harry Potter and the Philosopher's Stone. The Lightning Thief feels a bit like an act of teenage rebellion against those more childish forays into filmmaking. While once we might have spent more time with Percy at home or school learning about what makes him tick and how he deals with the challenges of his young life, we're thrust into the action almost immediately and given very little time for exposition.
This is both a good thing and a bad one. Exposition, after all, is difficult to get right and more often than not becomes an anchor welded around the ankle of the story, dragging the audience into the cloying darkness of boredom. However, without even passing attempts at exposition the story is left adrift, batted without foundation between one event and the next with nary a thing to connect them. Percy's got a quest for a series of magical MacGuffins and an incidental need to rescue his mother to keep things going, but these elements have their own problems, seperate from those plauging the rest of the film.
It would be one thing if the MacGuffins were tied one to the other by clues that needed to be investigated on the scene where each is found. Instead our heroes have a magical map that just tells them where to go. Cuts down on stuff like intellectual curiosity and character building, sure, but who needs that stuff when you have mythological creatures to battle with swords? As for Percy's mom, her character is also given something of the short end of the stick, and while most people would be genuinely concerned with a parent's sudden death or disappearance, Percy reacts to the incident with a bit of dull surprise, quickly lost when he spots the girl. Because, you know, hormones are a much better motivator for moving a story along than concern for a loved one.
Without decent motivation or characterization for our hero, all we have left is action and spectacle. Again, the film falls short of delivering these elements without making things either bleedingly obvious or unnecessesarily dense. Instead of discovering the ways and means of his water-based demi-god powers, Percy has to be ham-handedly told how they work. Our heroes get out of their first two major scrapes thanks to everybody in the world having seen Clash of the Titans at some point, without explaining this point in-universe. The intrepid band spends five days in a pleasure palace before Percy's dad calls him up on the Olympin telepathiphone to inform him of the fact that they're farting around in a pleasure palace. And this says nothing about the aforementioned girl, supposedly the daughter of the goddess of wisdom and battle strategy, not employing the most practical and straightforward means of ending confrontations possible. Sure, it's in keeping with traditions to train with swords and bows and whatnot, but just think how many of these encounters Annabeth could have resolved more quickly, directly and painlessly with the implementation and distribution of fucking guns.
Let's see, what else is wrong with this flick? Grover's irritating from start to finish, the only character who has interesting motivations and character beats in the slightest gets maybe five minutes of screen time, there's no real tension and any attempt the story makes at trying to be more than a pandering and predictable distraction for middle schoolers just trying to make out in the back of the theater is slapped down in favor of more of that blunt telling over showing bullshit I've harped about for the last three minutes. Given my personal interest in stories like this reworked into other settings and genres to prove their viability and longevity, I wanted to like The Lightning Thief, but the more I watched the angrier I got. No amount of Sean Bean or Kevin McKidd can save this flick. Harry Potter does a much better job of giving us relatable adolescent characters in a fantasy setting, and cribbing notes from Clash of the Titans made me yearn for the early 80s schlock of that original film and wonder about how bad the new version is. I guess I'll find out next week. For now, skip Percy Jackson. Give the books a try if you're part of the target demographic, but if you've already read Harry Potter and aren't frothing at the mouth for more of the same, I doubt you're missing much. Find Madeline l'Engle's A Wrinkle in Time or T.H. White's The Once and Future King instead. They're classics, they're poignant, and you don't have the token black character weighing the whole thing down with his attempts at being both the ethnic wisecracking sidekick and the Magical Negro. But at least you can make a fun drinking game out of every moment the so-called heroes of The Lightning Thief just get a solution handed to them and don't have to think for themselves, much like the audience.
Wait. Scratch that. I don't want to be responsible for any of you dying from alcohol poisoning.