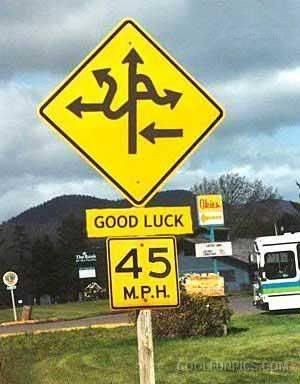 While I'm busy moving myself and my Canadian half into our swank new Lansdale pad, here are some thoughts I've had recently concerning what was lately called "The Project". I'd originally planned this out as a trilogy of stories to introduce the world, build up some of its history and cultures, and do my utmost to tell a few damn good stories while I'm doing that boring stuff at the same time.
The first novel in the arc will introduce the Cities of Light, the different systems of & viewpoints on magic, and how some of the other races have gotten on since the major catastrophe that happened in that part of the world. The next major story entry would take readers across the ocean to other settlements of humans, bring out some of the religions of the world and set up the dire circumstances that cause the events of the third novel. The initial story arc concludes with a globe-trotting world-threatening race-against-time sort of deal.
Now, this may seem like a typical trilogy, but I don't think the stories need to end with the conclusion of the third novel. Descendants may run into future problems and allegiances or outlooks may shift over time. It'll depend mostly on how much interest is actually garnered in my writings, if any at all comes my way, but I don't want to necessarily limit myself to just three books in this world after investing a great deal of time & energy into its creation. So it may go transmedia, more books may get written, maybe there'll be puppet shows or something. I can't say.
Anyway, since the first three books will have a guy named Asherian as the protagonist, I figured the titles should reflect his central role. "Citizen in the Wilds" follows Asherian as the 'spell' of the Cities is broken and he struggles to survive in the inhospitable world beyond the battlements that surround them. "Alchemist at Sea" will have him going over oceans for a variety of reasons. And "Ambassador at War" should be pretty self-explanatory.
This is how things will get started, if I can get the first novel off the ground. Which, considering the epiphany I had Thursday night, is actually looking more likely.
"God help you if you use voice-over in your work, my friends. God help you. That's flaccid, sloppy writing. Any idiot can write a voice-over narration to explain the thoughts of a character." – Robert McKee (Brian Cox), Adaptation.
Originally the first novel was going to be named "Asherian's Journal," with subsequent titles starting with "Asherian's" in ending in another capitalized noun. "Hey, it works for Jacqueline Carey, right?" was my thought. Then, hearing Brian Cox bellow out the preceding, it hit me like a half-brick to the face. Asherian writing in his journal between most chapters is the prose equivalent of a voice-over. Now, the character in the film is kind of taking the piss out of the film he's in, since there's a lot of voice-over narration that actually works, but I took his words to heart and cut some of mine out of the novel. We should be focused on Asherian, not necessarily shifting from an observer's perspective to lengthy bits of his internal monologue and back again. It's flow-breaking, shoddy and shallow, bordering on self-insertion.
And it was a darling.
Papa Wendig taught us how to deal with darlings.
It was a hold-over idea from when I first started this with Asherian as my protagonist, as a way to tell the reader more about his mentality and his view of the Cities of Light. But that's what his communication with his sister is for. She talks with him through dreams and visions, and she shapes the forum in which they speak. Right there is all the in-world excuse I need to show the Cities of Light and how these twins see them, not to mention how that view shifts as the story goes on.
So down went the journal entries with a boot in the ass, followed by the Mozambique Drill. Pop, pop. BLAM.
Hopefully with that out of the way, I can get back on track with a daily word count of a thousand or more, since I dropped my projected total words for Citizen in the Wilds to 100k. Here's why.
Anyway, there'll be writing happening this weekend. Maybe after we unpack a bit.