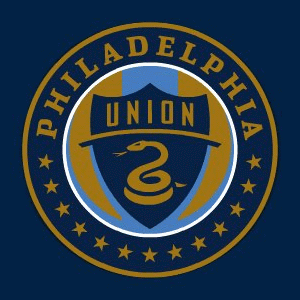 I've never considered myself a huge sports fan, let alone a football hooligan. To me, a lot of the passion has been bled out of professional sports. There's too much emphasis on being a showman, on selling the seat tickets, on the drama surrounding the sport. I didn't think there was all that much to get excited about. I call myself a Steelers & Phillies fan, but I'm more the kind of fan to follow up on highlights via the Interweb after a game than to drive to the stadium to buy overpriced refreshments and spend two hours waiting for something exciting to happen.
Then, my friend & co-worker Mike invited me to join him for the home opener of the Philadelphia Union.
Sometimes, it's really cool to be wrong.
The Philadelphia Union wasn't created by the city solely as a bid to bring in more income. It's not just a publicity stunt. It's something the people want. The Union wouldn't exist without the efforts of a grass-roots fan-based organization, the Sons of Ben. These guys got together in 2007, when the rumors were hinting at Philadelphia being considered to host a new Major League Soccer team. Apparently, the League needed to be convinced that there were enough soccer fans in Philadelphia to justify a team, and that it was something Philadelphia wanted. The response from the Sons of Ben was, "Hell yes we want it!"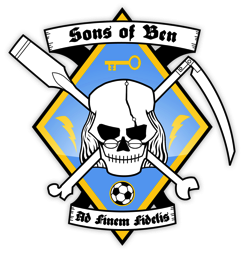 Now the Sons of Ben exist to support the Union. It's odd to be in the stands of a sporting event and feel simultaneously like a hooligan and a patriot. But Philadelphia's culture is steeped in the history of the Revolution, and the Sons of Ben are keenly aware of that, if their logo is any indication. Likewise, the Union's slogan of "Jugite aut Perite"* – Join or Die – indicates that the history of the city and the role it plaid in our nation's founding have not been forgotten. A lot of football clubs have "United" as a part of their name, probably because they came about as an amalgamation of various smaller clubs. Manchester, D.C., the list goes on. The Union might be a confusing name to some, but to me, it makes perfect sense and really fits the atmosphere of the club and sport.
Provided I can find a way to afford it – magicking money into existence out of the nether or something – in Union home games to come I hope to find myself in the Sons of Ben section. I met a few members last night (as well as discovering the aforementioned Mike is a member) and was impressed with how polite they were. To me, at least. The Sons of Ben make no bones about their goals – "The Sons of Ben do all we can to make sure our section, home or away, is the most exciting place to watch a game and the most intimidating thing the other team has ever seen." That said, there's a simple Code of Conduct members are expected to follow that show respect for the other team and the refs while still letting voices be heard. I really dig that. To me, it's one thing to be a fan; it's another to hold yourself to a higher standard than others who call themselves fans but do things like hurl empty beer cans and racial epithets towards the players.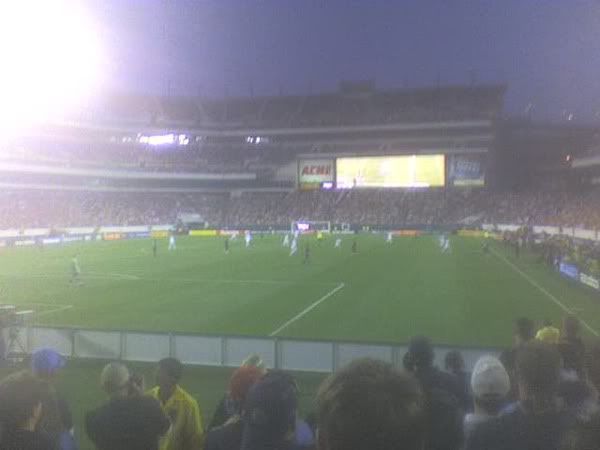 I had a blast last night. I'm looking forward to doing it again. If this is what it means to be a football hooligan, I'm all for it; I just need to learn a few songs, wear more light blue and find a way to acquire a scarf. Maybe take up knitting.
EDIT: Apparently it should be "Iungite aut Perite" according to Latin-savvy academics.