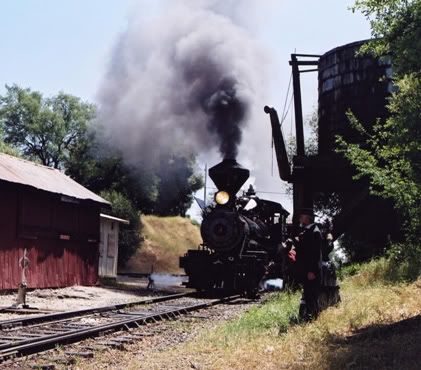 The Steam sale has pretty much reached its conclusion, and has saved many lives. After all, bees can kill with their stings, eating outside is a good way to attract ravenous bears, and have you ever taken a soccer ball to the face? Damn. That'll mess you up. Never happens when playing Steam games.
My first order of business during the Steam sale was to round out my PC's version of The Orange Box. I finally got my hands on the full version of Team Fortress 2. User-made maps, Valve's great updates, the works. I fired it up on the X-Box once later, and really, it's not the same. You never find anything cool as you play, you only have a few generic achievements to pursue and you're limited to about five different maps. Boring. I've been playing on the PC exclusively ever since. Along with Half-Life 2 Episode 2, I also downloaded Garry's Mod at the same time. I haven't played with it much yet, but the idea of a sandbox with a physics engine and a fully-functional programming language for me to play with is very appealing. It's a back-burner, percolating thought. I'll get back to it later.
Left 4 Dead and its sequel is a great deal of fun. The idea of being one of the last few humans alive fighting against a slavering horde of one's former fellow man is both harrowing and kind of exciting. Especially if there's plenty of ammo & pain pills laying around. The best part of these games, though, is playing with friends. There's nothing more satisfying than shooting zombies off of a friend, and nothing more terrifying than getting knocked down and wondering if the undead will tear off your head before your buddy can come to your aid. I'm looking forward to playing more of it.
My next likely fodder for a game review, however, is The Witcher. Being an old hand at role-playing games, and having played through the likes of Mass Effect and Dragon Age, this game seems right up my alley. I do still need to finish Dragon Age's expansion, so it's almost a race between it and The Witcher, and Awakenings has a head start. Of course I need to take time away from World of Warcraft to play either of these when I want an RPG fix.
There's plenty of writing to do, as well. The holiday weekend is meant for recharging my batteries, as is the upcoming family reunion in Mystic. But for now, in terms of gaming, it's full Steam ahead.