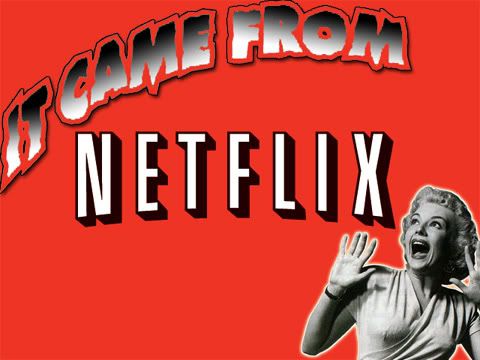 I quietly introduced this feature yesterday. In case you missed it, take a look to the right of my main content area, just below the grinning face in the Classholes advert.
This is an opportunity for you to participate in my weekly IT CAME FROM NETFLIX! feature without having to make a donation or call me out in a public podcast. Every week, after I do my thing, I'll choose a few movies on my queue that seem interesting, bring back memories or look like they need a good paddling. Once the new poll is up, you can vote on which movie you'd like to see & hear me review.
I think this works better than my old, static list. I set the polls to expire so I'll be prompted to keep new ones coming. More than that, though, folks who actually have an interest in seeing how this series is evolving and improving can become a part of that process. Or just push me towards reviewing more bad movies.
What do you guys think of the poll? Do you love it? Hate it? Want me to get different movies in there?