This week's IT CAME FROM NETFLIX! brought to you by a generous donation by Maggie Carroll. Thank you for your support!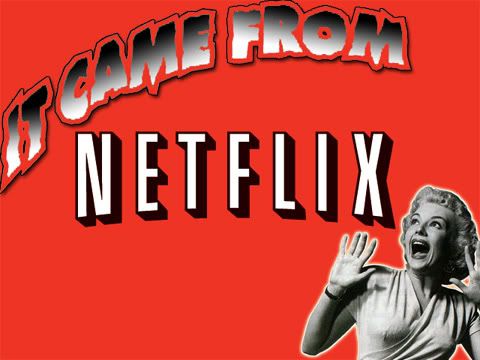 [audio:http://www.blueinkalchemy.com/uploads/demoman.mp3]
Let's face it. If you're over a certain age, you're going to look back on past years more favorably than you do on the present. Food tasted better, games were more enjoyable, and movies didn't suck as much. It's a little thing called 'nostalgia,' and it can color criticism of things we experienced as we grew up. If you're aware of this, you can push past those feelings of affection and avoid sounding like an unprofessional commentator stuck in a bygone time, much like the protagonist in Demolition Man. Eerily, as time goes on, the movie itself seems like a relic of the past.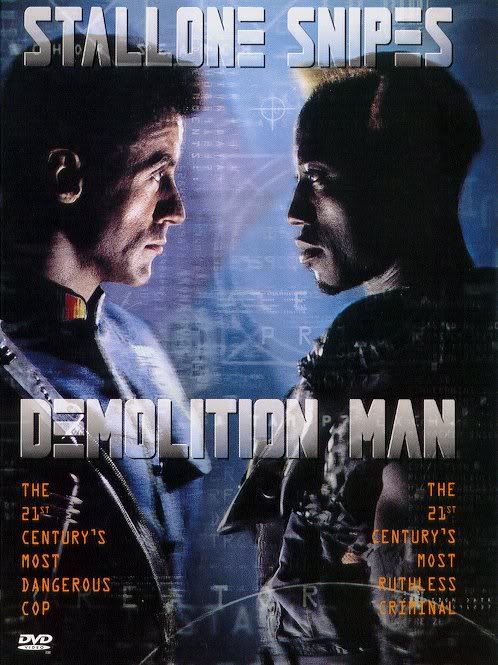 The movie opens in 1996 Los Angeles where two very transparently named characters do battle. Police detective John Spartan tracks his arch-nemesis Simon Phoenix to an embattled warehouse and takes the bad guy down. In doing so, he is the unwitting cause of some civilian deaths and put on ice. Literally. The new cryogenic prison is tested on these two, with Spartan eligible for parole in 40 years while Phoenix is put away for life. Fast forward to 2032, and the coastal cities of California have been conglomerated under the direction of Doctor Raymond Cocteau, who has brought order out of anarchy through some benevolent social engineering that's outlawed things like violence, "physical fluid exchange", bad language and spicy food. Phoenix escapes his parole hearing into this sunshiny society, which is seeking to stamp out elements that enjoy eating meat, spraying graffiti and thinking for themselves. To stop the sudden rampage of violent murders, the ill-equipped and pseudo-intellectual police thaw out John Spartan. After all, sometimes you have send a maniac to catch a maniac.
I have to say that, while heavy-handed and sometimes coming off as a parody, the two futures presented by this 1993 film are equally bleak. It shows a 1996 LA torn apart by gang warfare, with fires, looting and anti-aircraft guns everywhere. The police have to roll into war zones with armored vehicles and riot weaponry. By contrast, 2032 San Angeles is the sort of clean, perfect society filled with nice, loquacious people that would give Aldous Huxley nightmares. Everybody is 'low-jacked' as one character puts it, nobody swears or commits violent crimes and people have food, shelter and comforts as long as they obey by the strict rules laid down by the good doctor in charge of it all. Since violence and crime itself are very nearly foreign concepts, the introduction of a gleeful killing machine like Simon Phoenix quickly flushes the place down the toilet.
It says something when Sly plays the more interesting character in the lead duo.
If it weren't for the the whole "man out of time" angle, this Stallone action flick would be pretty generic. The bad guy chews through scenery and police officers who aren't the hero with ease while the good guys never get shot by anybody without a name. It's only the world of San Angeles and the reactions of Spartan and Phoenix to it that make this watchable. In particular, Stallone does a good job of conveying the discomfort, frustration and even loneliness of a driven, smarter-than-he-looks supercop thrust into a world where his violence is abhorred, his one-liners are chided and his approach towards women is considered repugnant. They also tried to turn him into a seamstress. It'd be horrifying if it weren't so damn funny.
Speaking of funny, one of the best parts of this movie is Wesley Snipes cutting loose. You may think from the Blade movies that Snipes has no emotional range whatsoever. Not true. Simon Phoenix is a sadistic, wise-cracking, genre savvy madman, and his manic energy really fuels the narrative. The film actually seems to dim a bit when he's not on-screen. Other elements do buoy the story and keep it moving when he's not around, but when he's on he's having so much fun that it's hard not to crack a smile. That page that will ruin your life describes him as "a Hip-Hop Joker." I can't think of a more spot-on description.

You can't be taken seriously with that hairdo unless you kill every cracker you see.
The supporting cast is a mixed bag. Sandra Bullock's character attempts to be endearing but can really start to grate on the nerves. Most of the other 'proper' San Angelenos have this pseudo-intellectual smugness that give the Architect from The Matrix a run for his money. There's so much jargon and multi-syllable words spewing from these sanctimonious dorks that I for one am happy when things start blowing up. On the other hand, Denis Leary doesn't so much play a character as he does himself if he were dropped into this world. That is to say, he starts messing shit up immediately. There's even a rant heavily influenced by his "Asshole" song. It's really nice to hear after an hour of future folk referring to everybody by their full names. At all times.
The movie holds together for most of its running time but there's a point at which things kind of come undone. By the way, spoiler warning. So, Doctor Cocteau engineered this society to be free of crime and violence and everybody loves him because he saved them. Yet, he is the one who introduces Simon Phoenix into it, not just to hunt down Denis Leary, but to cause anarchy and chaos so he can rebuild the society. Again. In other words, he developed a utopia just so he could destroy it and build another utopia. For a good hour it seems like Cocteau is actually close to having a society free of irritants and yet he lets loose the biggest irritant of all. He easily could have kept Phoenix on a shorter leash and focused on the assassination rather than letting him run wild in San Angeles doing whatever the hell he wanted. For a character meant to be something of an evil mastermind, this strikes me as really, really stupid.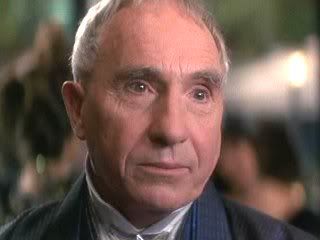 Maybe next time you'll think your clever plan though, doc.
Demolition Man has some good things going for it. The best parts of the relationship between Joker and the Batman are extant between Simon Phoenix and John Spartan. Seeing these two action movie types in the setting of a defanged world is fun, as is the way they crap all over it – literally at one point, in the case of Spartan. But at the end of the day, it's difficult for me to recommend the movie. There are better, smarter action comedies out there. I have to say, though, that seeing a big, beefy guy like Sylverster Stallone picking up a ball of yarn and wondering how the hell he knows what a zipperfoot and a bobbin are is pretty much worth the price of admission. It's an interesting relic of the early '90s, and every once in a while you can call it up on Netflix to indulge that feeling of nostalgia I mentioned, but as a rule, this movie's best when treated like Simon Phoenix: for your safety and the safety of others, keep it on ice. If you want to introduce a little fun chaos and anarchy, thaw it out. But please, for the love of God, do not let it thaw out any of its friends. You've been warned.
Josh Loomis can't always make it to the local megaplex, and thus must turn to alternative forms of cinematic entertainment. There might not be overpriced soda pop & over-buttered popcorn, and it's unclear if this week's film came in the mail or was delivered via the dark & mysterious tubes of the Internet. Only one thing is certain… IT CAME FROM NETFLIX.