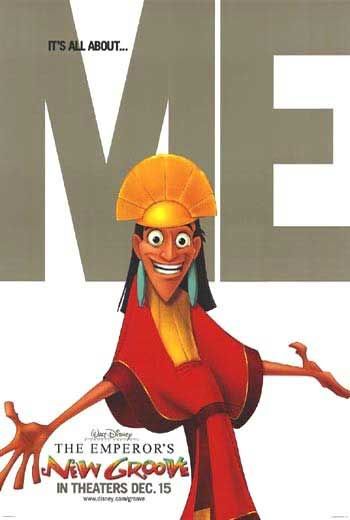 Among the other things I've been 'meaning to do' when it comes to the creative endeavors in my life was something I considered doing for a recent competition but did not have the time to do a justifiably decent job. It's continued to sit in the back of my mind, and the trends in my traffic lead me to believe that, with the time I'll have away from the day job in a couple weeks, it may be worth doing even if I may not get attention from people that see its potential. If it has any.
So, mostly for kicks, to see what would be involved and what the result will be, the IT CAME FROM NETFLIX! on Christmas Eve will be The Emperor's New Groove as a video, with new audio and a few surprises.
Given how the schedule is falling together, there will still be new fiction on the 15th and the (hopefully) final rewrite of Citizen In The Wilds will be finished by the end of the year. I've also contacted some artists to give me a hand with character sketches and other promotional art.
Thank you all for your continued support and encouragement. I hope I don't disappoint you with the results of my endeavors.