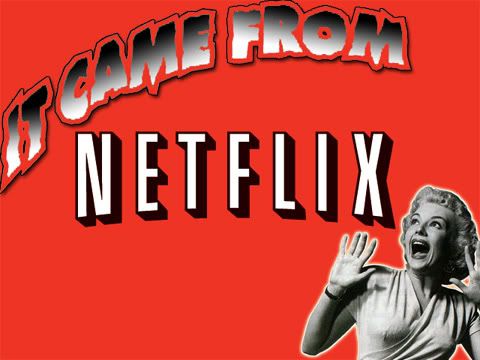 [audio:http://www.blueinkalchemy.com/uploads/law_abiding_citizen.mp3]
As a generally enlightened culture, we are fascinated by the concepts and procedures of justice. We debate what is in society's best interest, study those who act against that interest and determine ways in which those parties can be dealt with. It's the reason Law & Order is one of the longest-running shows on television. However, the lament of many an individual with a mind geared towards justice and perhaps even honor is that the system established by our culture is fraught with loopholes, caveats and legal prestedigitation that allows criminals to escape what might be considered their just rewards. Enter righteously motivated and occasionally unhinged vigilantes, from Batman to the Punisher, from Paul Benjamin to the Boondock Saints. While most of these heroes operate outside of the system, Law Abiding Citizen goes a step further by taking on the system itself.
Clyde Shelton is a tinkerer. He's making a quiet living with a few inventions with his wife and daughter when his home is invaded. Stabbed and forced to watch his family murdered, Clyde then sees months of time and millions of dollars trickle away as his lawyer, hotshot Nick Rice, brokers a deal with more vicious of the two attackers, Doyle, that sends the partner to Death Row while Doyle himself gets a slap on the wrist. Clyde is a little upset about this turn of events. Ten years later, a series of gruesome but highly coordinated events begin to take place, and it soon becomes clear that Clyde has a bone to pick with not just his attackers, but the system that let one of them walk away. It slowly becomes apparent just how dangerous Clyde really is, and Nick is the only person capable of figuring out Clyde's next move, provided Clyde isn't actually three moves ahead.
From the standpoint of composition and flow of story, there's really nothing objectionable about Law Abiding Citizen with one noteable exception. Kurt Wimmer, creator of the exceptional Equilibrium, is good at this sort of intelligent, vengeance-minded scripting. F Gary Gray's got good directing chops that give us clean scenes and realistic framing. None of the actors seemed to be phoning it in or gnawing overmuch on the scenery. There's nothing earth-shattering in any of these elements, but neither are any of them bad enough to warrant a mention. It's a character-driven movie, rather than being fueled by explosions and cleavage, so it was already winning points on that basis alone as it ran.
A little something for the ladies.
One thing of note, and a big part of the appeal of the story, is just how insanely prepared Clyde seems to be for most of the movie. Take this as your obligatory spoiler warning before I actually get to discussing the end, but from the start of the film up until about the 90th minute, Clyde comes off as a diabolical mix of Hannibal Lecter and Hannibal Smith. He's intelligent, well-spoken, resourceful and very angry, yet he's polite when he needs to be and is careful to never tip his hand. It's like in handing the unrepentant Doyle a plea bargain, Nick Rice accidentally created a supervillain that Lex Luthor would love to have on his payroll if he wasn't worried about Clyde taking over the business. The extent and execution of his actions reaches that level of impressive deviousness.
The other thing that stood out from the very beginning is this movie's setting. Call me sentimental but I'm kind of in love with Philadelphia. Considering most of the tension comes from in and around City Hall, which is an exquisite stone building in the heart of a bustling modern metropolis, it was all sorts of eye candy for me. In addition, the prison scenes were shot in the old Eastern State Penitentary, commonly noted as a haunted attraction in these parts. Though I have to wonder what William Penn, the Quaker atop City Hall's clock tower looking down at most of the city's buildings, would make of all the explosions in his town.
"Damn kids these days…"
Okay, last call for those wishing a spoiler-free experience to get out. I'm going to talk about the ending, now, and in retrospect it's kind of pissing me off. So for most of the movie, Clyde is the sort frighteningly prepared and thorough villain that you can't help but admire because the guy's thought of everything. Then he seems to forget things. Like for example, when he sets the bomb for the mayor and Philly's other top brass, why did he not include a motion sensor at the bottom of the case, activated after he leaves, so that it'd go off if it was moved? And why was his lair unprotected? When Nick and Chief O'Brien (yes, he had another name, and no, I don't feel like looking it up) break into the place, they flick switches, pull covers off of equipment, so on and so forth. There isn't one mine, no traps, not a single remote security measure, not even a tripwire! I was throwing up my hands in disgust! I mean, it's one thing for the villain protagonist to be so smug he gets hoisted by his own pitard, but this was just downright stupid!
In the end, Law Abiding Citizen kind of let me down. I was along for the ride and enjoying it, wondering who was going to die next and how. The realism of its setting and execution pulled me in, but when the ending took a turn for the idiotic it hurled me back out again. What started out as an interesting and entertaining introduction to the origins of a truly menacing and intelligent character became a major disappointment. I'm inclined to say queue it up but shut it off after the first hour and a half. You may be saying, "But I won't know how it ends!" My response is: Badly. Very, very, very badly. I don't mean in terms of what happens to the characters, I mean in terms of the last dozen pages of the script getting fed to an angry badger before the scenes get shot. It's mangled, abused, completely out of sync with the rest of the movie, kind of damp from drool and boy does it smell funny.
Josh Loomis can't always make it to the local megaplex, and thus must turn to alternative forms of cinematic entertainment. There might not be overpriced soda pop & over-buttered popcorn, and it's unclear if this week's film came in the mail or was delivered via the dark & mysterious tubes of the Internet. Only one thing is certain… IT CAME FROM NETFLIX.