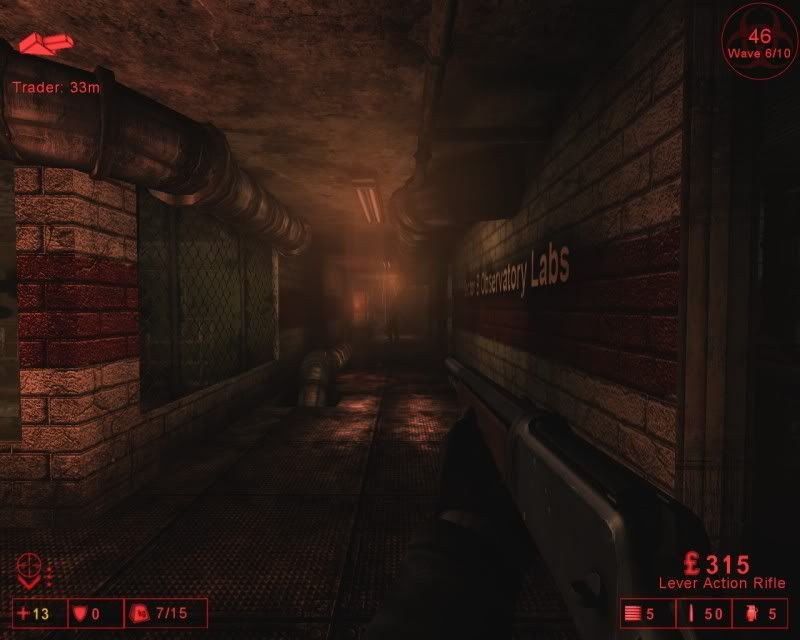 Dire situations can lead to self-discovery. And sometimes soiled drawers.
Very few of us are born experts. The process of going from novice to expert can be long and arduous. At times, it can be difficult to determine where to begin. In video games, once you get past the basic questions of which button does what, the various ways to distance oneself from being a newbie can seem overwhelming. Just as writing sometimes needs to be taken one word at a time, and programming to one line of code after another, so to can gaming be broken down into more manageable aspects.
It's a form of what's called 'deliberate practice'. We choose an aspect of our skill set and work it hard until it's forged into something that will contribute to greater success. This is probably most prominent in any RPG you care to mention. If you want to find more loot, you need to practice picking locks. When I was playing World of Warcraft I found myself needing to improve on laying traps for crowd control or cooperating with a group without becoming flustered. You can be I will continue to work on those skills in Guild Wars 2, along with mastering the nuances of the classes one weapon at a time.
It's not just limited to role-playing games, though. Even bare-bones shooters like Killing Floor lend themselves to this form of practice.
Killing Floor features a set of perks for each player. You can choose which perk you want when joining a server and between waves of specimens ('zeds'). You can grind away at a particular perk until its maxed out, or you can get to a particular level and use that perk to earn some cash before switching to a problem area or something relatively untouched. For example, if you like being up close and personal, you can either get every tier of Berzerker or open up a long game by spending a few waves on that perk, then use the cash you earn to buy weapons for an underdeveloped perk such as Commando or Sharpshooter. The best part about Killing Floor is that some perks can be worked on even if they're not your primary choice – healing teammates contributes to your Medic perk even if you're running around as the Firebug.
I didn't realize this particular form of practice had a formal name until I rekindled my interest in StarCraft 2 with the return of Day[9]'s Newbie Tuesday. He'd talked about a mental checklist before, but he also showed how focusing on a particular item on that list not only strengthens that item but also highlights other areas of weakness to be worked upon. I took this advice to heart and started playing again. I actually tried not to win and instead focus on one aspect of my play.
I won a few games anyway.
It's as true for video games as it is for most of our endeavours: sometimes, in order to build ourselves up, we need to break ourselves down first.