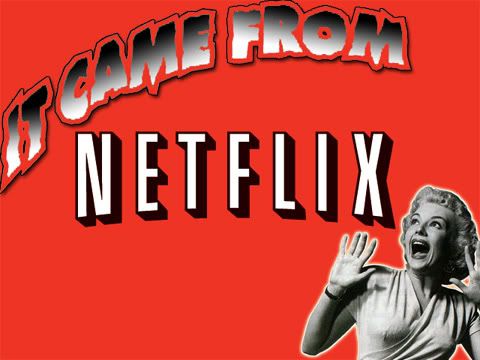 [audio:http://www.blueinkalchemy.com/uploads/hannibal_rising.mp3]
October has arrived. It's a month that brings a change of seasons, a decrease in termperatures, post-season baseball and a plethora of colors. Oh, and I think there's some holiday at the end of it. In honor of a time where folks fly their freak flags, culminating in a celebration of sugary or other types of debauchery, I will be examining the character and exploits of one Doctor Hannibal Lecter. I'll be going in chronological order, which means we're beginning with Hannibal Rising.
Dr. Lecter's story begins in 1944 where he lived as the son of a wealthy Lituanian aristocrat. The Germans retreating from the front forced the Lecters out of their castle, and circumstances and war caused the deaths of all save Hannibal and his little sister. Militia looting the countryside come to the Lecter's lodge in the dead of the Russian winter, and what happens there renders Lecter mute for eight years. Escaping from the orphanage his castle had been converted into under the Soviets, he finds his aunt, the Lady Murasaki, who cares for him and teaches him courtesy, honor and revenge. He takes these lessons to heart, especially when he begins to track down the men who murdered his sister and haunt his dreams.
I'm not sure if I can really recommend this to be the starting point for viewers unfamiliar with Dr. Lecter and his particular pursuit of justice coupled with a singular diet. If nothing else, the absence of Sir Anthony Hopkins completely inhabiting this character, whom he made famous, is keenly felt throughout the movie. While the essence of the character is shown to grow organically from the circumstances of the opening, the nature and meaning of that opening do two things. They add nothing to the other points in the narrative, and they operate in a completely forgettable fashion. You can watch Hannibal Rising at any point, really, because for all of the good decisions made in the film, it's rather superfluous, and the other films in the series, with one notable exception, outclass it in every single way.
"You drink better wine than you sell…"
Prequels often have this problem, but at least Hannibal Rising doesn't go completely around the bend in fleshing out the good doctor. "Little sister eaten by Nazis before taken in by Japanese aunt" seems like a bit of a stretch on paper, but the film does little to overly glorify or demonize any aspect of this story. While what was done to Hannibal's sister was monstrous, young Hannibal himself is every bit as deplorable in his actions even if war criminals are acceptable punching bags. And in spite of some of the romanticism in Western circles with the way of the samurai, the extent to which Dr. Lecter pursues his revenge quickly leaves honor behind in favor of sadistic delight and a penchant for cooking ingredients unlikely to appear on Iron Chef.
The problem with the execution of young Hannibal's little European rampage is that in terms of aesthetic and self-righteousness he comes dangerously close to emulating one John Kramer, a.k.a. "Jigsaw." The deaths of some of our war criminal victims are rather elaborate or theatrical, and while Dr. Lecter has always been one to appreciate the power of presentation, the overwrought nature of these killings lacks refinement. One assumes that this may be part of the point, as we are watching a creature of intellect and malevolence we can barely call human grow in his knowledge and power. However, I for one can't help but feel some of this is intentional to get fans of that other aforementioned franchise into the theatre, right next to the demographic certain corners of the Internet would refer to as "weaboos."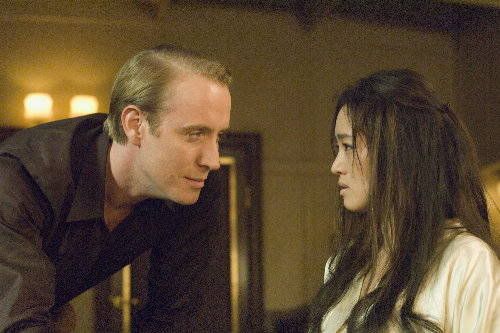 A soccer player and a geisha. I'm sure they get along fine.
As much as aspects of the film feel superfluous or a bit shameless in their aping of popular bits of geek culture, Hannibal Rising does a few things right that other prequels rarely do. Instead of telling us about Hannibal's backstory, the film lets it unfold naturally, showing us how and why Hannibal's slow decent into darkness begins and accelerates. At times, French actor Gaspard Ulliel seems to be trying to hard to affect the aforementioned mannerisms, while at others director Peter Webber plays up the head-slightly-tilted-forward/eyebrow-cocked/coy-dark-smile image that defines many charismatic horror villains, but for the most part he does remain grounded and does project charisma as well as drive and intelligence. Li Gong, Dominic West and Rhys Ifans all turn in fine performances, and while some of the early bits vie for most ham-handed villainy with some of Dr. Lecter's trap-making, none of it seems to go completely over the top, until perhaps the very end.
All in all, Hannibal Rising is not the worst one of the franchise, but I cannot recommend it as a proper introduction to Dr. Lecter. I think that recommendation must, unfortunately, wait until a week or two from now. Yes, this prequel suffers from some issues in scripting, pacing and overall execution, where influences of marketing or trend-following overwhelm any actual narrative ideas it has going on. But on the whole, after we finish our examination of Red Dragon, I think you will agree that in any order other than theatrical release (which is the most logical and perhaps the most ideal), that is a better starting point than Hannibal Rising. Join me, won't you?
Josh Loomis can't always make it to the local megaplex, and thus must turn to alternative forms of cinematic entertainment. There might not be overpriced soda pop & over-buttered popcorn, and it's unclear if this week's film came in the mail or was delivered via the dark & mysterious tubes of the Internet. Only one thing is certain… IT CAME FROM NETFLIX.