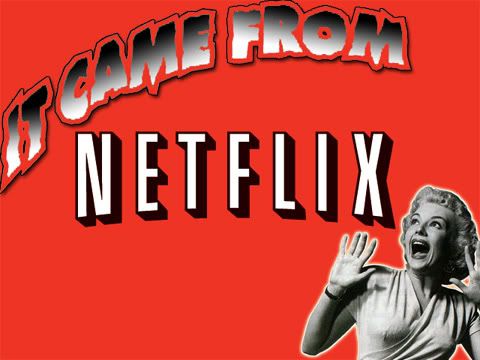 [audio:http://www.blueinkalchemy.com/uploads/history_of_the_world.mp3]
Satirists are more important to civilization than you might think. While critics may highlight, underscore or outright assault a work in a mostly straightforward manner, a satirist does so through humor or hyperbole. It's no wonder that satirists tend to be more popular, even if some periods of history were less tolerant of them than we are today. The sorts of things that can crop up on YouTube and Blip taking the piss out of a government or public figure won't get you lined up against the wall and shot. Until they add a provision for this to ACTA, that is. Anyway, adding hindsight to satire is a great excuse for gags based on older societies, which is the basis for the entire span of the Mel Brooks opus History of the World, Part 1. In case anybody doubted Mel was a top-flight satirist when this was released in 1981, here's all the proof you need.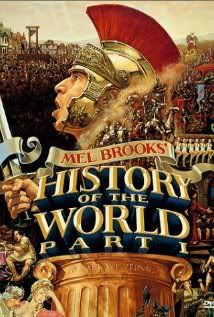 This sprawling historical epic covers the Stone Age, the Old Testament, the Roman Empire, the Spanish Inquisition and the French Revolution. In each period we get at least a cursory opening narration from Orson Welles. He serves as the voice for the Stone Age section, as cavemen hadn't yet discovered means of communication beyond grunting. During the reign of Nero, a 'stand-up philosopher' must try not to die on stage at Caesar's Palace – that is to say, he needs to avoid execution. The depiction of Grand Inquisitor Torquemada shows the lighter side of the Catholic Church's rather strict conversion practices, and the French Revolution shows us that King Louis XVI may not have been who history thinks he was. Each of these vignettes moves at their own pace without the benefit of a framing device, but there's bound to be something in each period of history to make you laugh.
Given its structure, the film doesn't have the coherent flow of Blazing Saddles or Spaceballs. The film plays more like a series of self-contained Vaudeville routines than it does a single narrative. This isn't necessarily a bad thing, however, as if you find yourself disliking a particular section of the movie, you just need to wait for the next section to begin. The exception to this, of course, is the French Revolution section at the end… or is it? Let me just skirt around that spoiler and get back to the movie.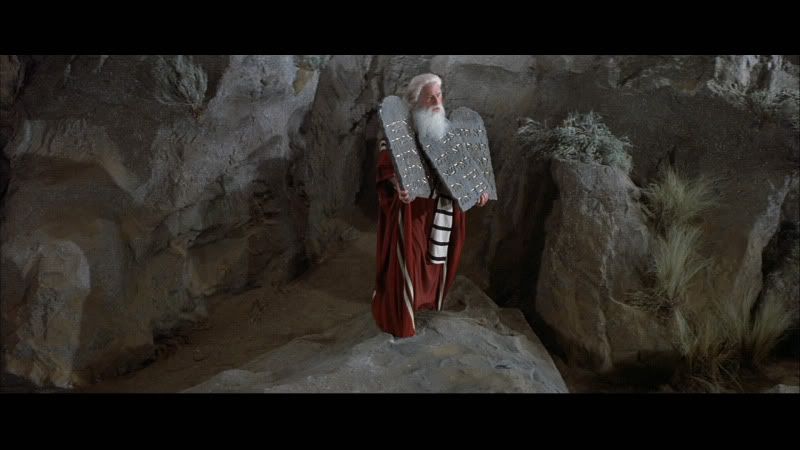 It's difficult to find images that don't give away some of the big jokes.
Another difference between this and the aforementioned films is the consistency of the jokes. Without a pervasive theme such as racism or giving Lucas a shot to the jaw (provided you can find it), some of the gags feel a bit unmoored. This is especially apparent in the Stone Age section, where the movie jumps from gag to gag as quickly as possible. Mel doesn't always quite stick the landing, and some of the jokes seem to wobble a bit. This is my very elaborate way of saying it was my least favorite section of the film. I felt it dragged a bit. Likewise, the French Revolution section at the end may run a bit long, and in fact I get the feeling some of it may have been cut for time. Finally, it seems that Mel wanted to make sure he was involved as much as possible in his picture. Unlike Blazing Saddles or Spaceballs where he only gives himself a couple incidental roles, here he plays 5 different characters, including 2 at the same time! I hope you like Mel Brooks as a comedian as well as a writer and director, because you get a LOT of him.
None of this really causes the historical journey to jump the rails, though, and when the movie's on it's a scream. The Roman Empire in particular has a couple really nice jabs at inherent problems with representative government and a couple Blazing Saddles-esque moments, with a great performance by Gregory Hines and a royal tag-team of the always memorable Madeline Kahn and Dom DeLuise. The French Revolution is saved by Harvey Korman (that's HEDLEY Lamarr), the character of Bearnaise and several lovely young women. And the Inquisition… well, I can't really do the Inquisition justice here. Not without breaking into song. Believe me, it has to be seen to be believed.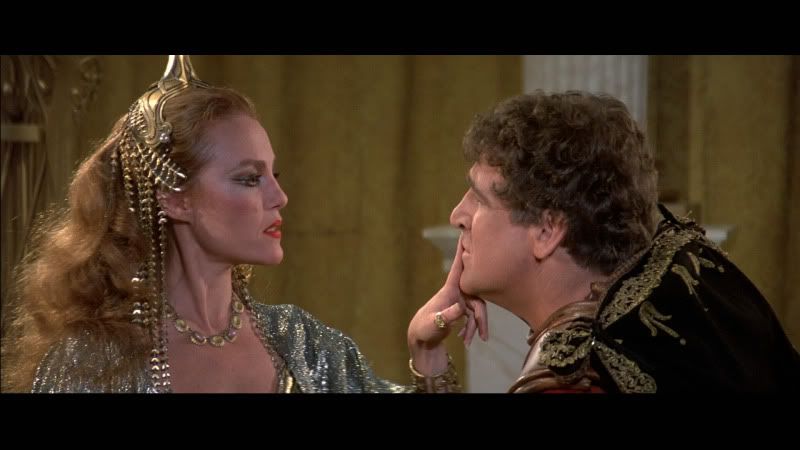 Having noticed the amount to which I've mentioned my previous review of a Brooksian comedic diversion, you may be wondering how this one compares. I'm glad you're asking! With it's occasionally dodgy composition, it doesn't quite reach the level of Blazing Saddles, Young Frankenstein or even Spaceballs. There are laughs to be had, sure, and it's certainly not as steeped in direct pop-culture references as anything produced by the Wayans brothers. Despite 20 more years of history having gone by since it's release, there's something timeless about the humor in History of the World Part 1 that certainly makes it worth calling up on Netflix. And keep your eyes out for John Hurt and the late Nigel Hawthorne. You may be surprised where Mister Ollivander and King George III show up.
Josh Loomis can't always make it to the local megaplex, and thus must turn to alternative forms of cinematic entertainment. There might not be overpriced soda pop & over-buttered popcorn, and it's unclear if this week's film came in the mail or was delivered via the dark & mysterious tubes of the Internet. Only one thing is certain… IT CAME FROM NETFLIX.