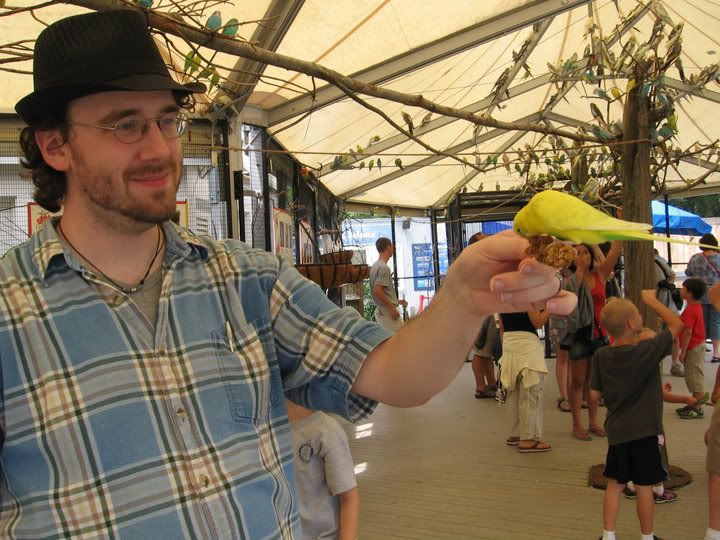 Hats and I have had an interesting relationship so far in my life.
Like many boys of suburbia I wore baseball caps more often than not growing up. It was likely when I was introduced to Indiana Jones that I became interested in wide-brimmed hats like the fedora and the akubra. This interest only grew in the wake of noir detective yarns and films like Casablanca. I've been known to wear something similar on occasion, though it tends to be a trilby more than anything else.
The problem is, I've been growing more fashion conscious due to living with one of the most up-front and visceral critics in the known universe. While I try not to read too much into everything that's hurled in my direction for the sake of my sanity and self-esteem (no, playing Magic is NOT boring, it's the card-sorting and stuff that sucks the most), I do want to walk out the door knowing I don't look like a giant tool. And apparently, wearing a fedora-style hat in the wrong way is pretty douchey as far as fashion goes.
I've talked about this before. And I'm leery of putting my hat on over just about anything that isn't a suit, now more than ever. Maybe I need to get myself a lighter trilby, to better compliment things like the picture above. But am I fighting an uphill battle? Have men's hats been entirely ruined by awkward teens trying pull of the Don Draper look and the various profile photos on OK Cupid?
I know there are people who can and do pull it off, and not all of them are senior citizens. I'm just no longer certain I'm one of them.