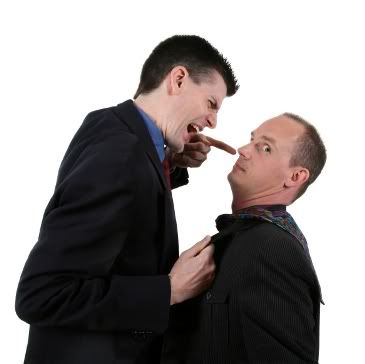 No matter what you try to do in life, regardless of your intent or how the end result turns out, chances are you're going to have people who disagree with what you're doing. Some will point out legitimate points of contention with your work, others will lash out when confronted with something they don't understand or cannot appreciate. Some simply adopt contrary points of view, and others disparage due to their own bias and opinions. However, there is one critic you'll never be able to truly avoid, and that's the one that stares back at you in the mirror.
The problem with the critic that lives in your head is that it knows all of your secrets. It gives voice to all of the trepidation you already have concerning the endeavors before you. It turns the dials on all of your uncertainties up to 11. It can even blow the words of those around you out of proportion, slip a little paranoia and doubt into your perceptions, and alter your mood drastically based on the outlook that it is skewing to support its point of view. It's a manifestation of our fears and our doubts, which is why it can seem so powerful.
Given that it's inside our own heads, it also has no reason to coddle us. It gives the sort of criticism that slips right through the chinks in our armor and hits us where we live. It burns us with the sort of toxic, deprecating vitriol often reserved for the most caustic of exterior critics, the ones that question everything we do and loves to tell us how boring or stupid we are, all without saying a word. The critic that lives in our head is the one against whom we have the least defense.
It's also the critic to whom we have the least reason to listen.
It can be difficult to shut that voice out, to ignore our doubts and our fears. Yet if we don't, they can paralyze us. We can turn from what we want to accomplish towards something we see as easier, something less intense, something less likely to get us hurt when it's rejected or panned. But that's part of the reason fear exists: it makes us aware of danger, and in the end, it is meant to galvanize us to deal with what's to come, not necessarily to turn us away from what must come next.
The criticism that comes from our own heads isn't always constructive, just like the opinions of any other critic. And like any other critic, if there's nothing of value in what's being said, all you have to do is ignore it and push on past the belittling and the hate. You may be your own worst critic, but nothing says you have to listen.