You would think that a prospect like The Wolverine would not be considered risky. Wolverine is, after all, a well-established character in the Marvel universe, a member of so many teams that he risks overexposure. Yet it is that exposure that threatened this project from the outset. X-Men: The Last Stand is considered by many to be a failure, and Wolverine's first solo film, X-Men: Origins: Wolverine not only suffered from colon cancer but from a solid concept taken horribly off the rails by incompetent writers. I think it's safe to say that I, and many other X-fans, approached The Wolverine with trepidation… and breathed a large, collective sigh of relief when it didn't suck.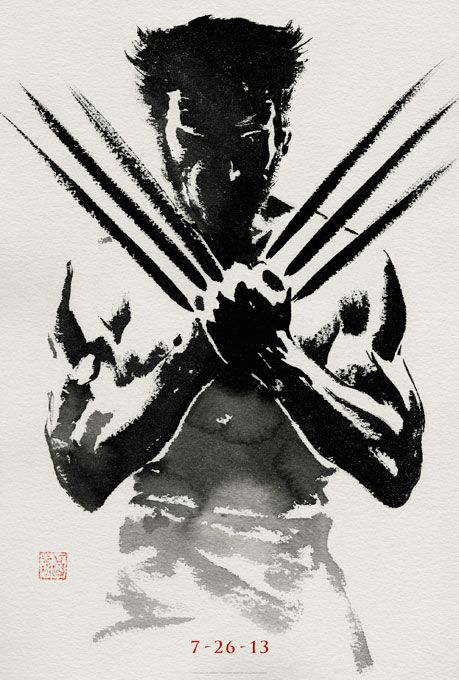 Logan is wandering the earth following the events of X-Men: The Last Stand, haunted by memories and visions of the woman he loved that is now dead. His past does catch up to him, but not how he expects. A young Japanese woman taps him to return with her to Tokyo. A dying media magnate lives there, a man saved by Logan from the devastation of Nagasaki during World War II. The mogul, Yashida, offers Logan a gift: mortality. Before Logan can make up his mind properly, he is caught up in the machinations of Yashida's son Shingen, the plight of Yashida's granddaughter Mariko, and before he knows it, his healing powers have been stolen and he's on the run from the Yakuza. He's never been this vulnerable… or this dangerous.
Even at his weakest, Wolverine is a guy you don't want to mess with, and Hugh Jackman, for his part, has definitely still "got it" as far as Logan is concerned. He doesn't so much walk as stalk from place to place. Even at his most civilized, there is something bestial about him, an animal quality that Jackman conveys perfectly. He's quick with sarcasm and deadpan lines that are delivered with ace timing, and his fight scenes look visceral and brutal. From the stunt work to the facial expressions to his furious cries, I cannot see any other actor bringing Logan to life the way Jackman does, and it's a huge part of The Wolverine's overall success.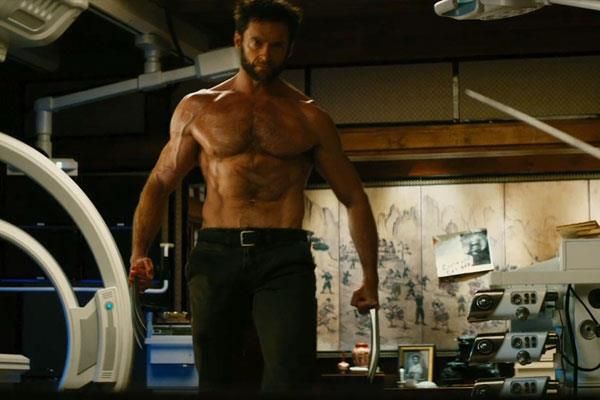 If you run, he's just gonna chase you.
Wolverine is familiar, though. To American audiences, the Canadian berserker anti-hero is a staple of comic book fantasy. Japan, on the other hand, is a world barely scratched by most American media. Thankfully, at no point does the setting feel caricaturized, satirized, or downplayed. Indeed, from Tokyo to the distant Yashida castle, Japan feels almost alien in its culture, customs, and populace. It's subtle and understated, rather than shoved at the screen as if to say "Look how weird this place is!" and this tasteful representation of another culture is another plus in the movie's favor. So much could have gone wrong in bringing Japan to this screen in this way, but the filmmakers nailed it.
This juxtaposition of the savage and familiar Wolverine with the civilized and alien Japan is a chemical mixture that explodes with character, potential, and wonder. Through the lens of Logan's experiences, we see all sorts of things in new ways, from the character himself to the world he inhabits. That world feels dangerous, again, as well as lived-in. This was a sense conveyed in the original Wolverine comic mini-series by legendary writer Chris Claremont, and it is here as well. While the film doesn't short the audience in terms of action, the story points and character moments are so good that it doesn't feel action-heavy. It balances very well and strikes all the right chords from start to finish.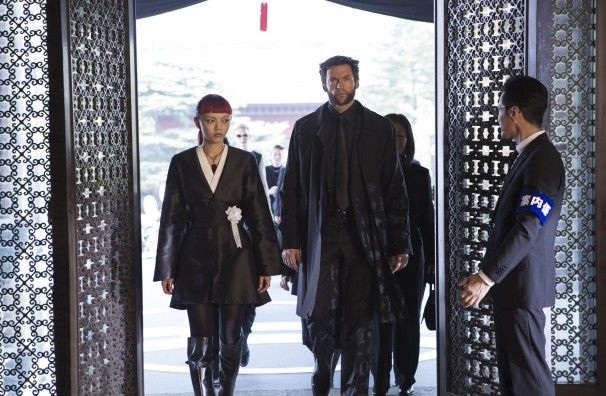 He cleans up nice.
The Wolverine does have some flaws, in that the story is light in terms of intellectual investment. It's not as complex as it might seem, and while the reveal at the end does color the events differently, the execution felt like more like a shell game or common wool-over-the-eyes trick than any sort of filmmaking magic. There's also the fact that, rated PG-13 as it is, Wolverine's fights are relatively bloodless, which is surprising considering how he goes to town on people with his claws. Still, there's reportedly an unrated Blu-ray in the works, and you better believe I'll be buying it.
Stuff I Liked: The fights are well done for the most part (see below). The final showdown is pretty interesting. Viper's an interesting character. I like that Logan still doesn't like to fly. The cameos of Famke Janssen were a nice touch. It feels like the X-Men films, including this one, are drawing closer and closer to the Marvel universe seen in The Avengers, and that's a good thing.
Stuff I Didn't Like: I'm not a fan of bone claws. There's some shakey-cam in a few of the fights. The 'big mystery' feels like a bit of a let-down at the end, more like information was being deliberately withheld from the audience to create false suspense.
Stuff I Loved: Hugh Jackman as Wolverine. The Yashida cast and Yukio. The portrayal of Japanese culture. The fact that character moments felt just as interesting and involving as any of the fights. STAY THROUGH THE CREDITS – there's a scene at the end that's well worth the price of admission.
Bottom Line: This is the movie X-fans have been waiting for. The Wolverine delivers on every possible level without going completely over the top. A few minor quibbles hold it back from being entirely excellent, but it's a far, far cry from what we had before. I'm even more excited now for Days of Future Past than I was before, thanks to The Wolverine.