Original Text:

Spoiler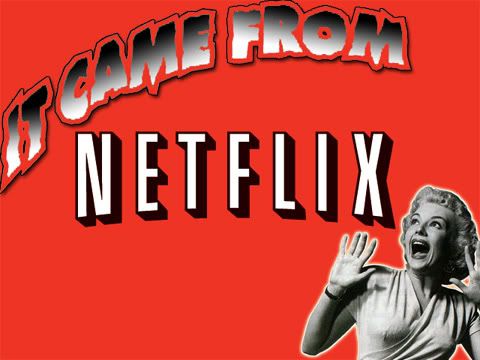 This is Darth Vader. Right-hand man of the evil Emperor Palpatine, Lord of the Sith, and lately the poster child for the outcry of "They changed it, now it sucks." While in that case we're talking about a man somewhat bloated by his own ego ham-handedly forcing things into what were perfectly servicable scenes, the argument in general comes from the fans of an exercise in entertainment adapted into another medium or by another creative mind. The trepidation with which an established fanbase can approach a new adaptation is the reason why the various iterations of the movie called The Ring have meet with disparate degrees of success. Since the original novel Ring was Japanese, it was the Japanese version of the movie I watched.
Four teenage school kids, returning from a resort cabin they shared, all have stories of a weird videotape they watched, and the phone call that followed telling them all they would die in one week. It was a great story and good for a laugh… until all four of them dropped dead. One of them is the neice of a reporter, and when she finds and watches the tape herself, she too gets a phone call. Unwilling to leave her small son alone in the world, she enlists her ex-husband for help, trying to find the way to break the videotape's curse and discover its origins with the days she has left.
There are a few things of note in Ring once it begins. While the budget for the film sounds laughable by the standards of many modern Hollywood productions – only 1.2 million US dollars in 1998 – there's nothing that feels cheap or chincy about it. I know there will be nay-sayers who say it lacks action or high energy moments or blood spatter or something like that. But this movie is proof positive that you don't need those things for an effective horror story. What we have here is storytelling that is two things: very taut, and very intimate.
The tension in the story comes from amorphous things in production and direction. It's cut in such a way and paced deliberately to highten the sliding scale of oddness in given situations during this week of hellacious mental torment, from slightly unnerving to full-on batshit. The musical score is subtle, for the most part, and sounds are geared to creep into your perceptions rather than overwhelm them. It's like being serenaded during dinner with the soft sounds of a string quartet as opposed said quartet being interrupted by a roving mariachi band.
As for intimacy, here's where some fans of the novel might have gotten their dead little girls in a bind. The gender of our protagonist was swapped and she was not only given a small child to protect but a tenuous relationship with her ex-husband. However, this not only serves as a source for drama but also subtle feelings of protectiveness, understanding and even attraction that comes across as extremely mutual and heartfelt. Excellent writing and acting convey this relationship with only a few words being spoken outside of the crisis at hand. It's clear where the spark was between these two romantically, just as much as it is clear why the relationship didn't work out. Coupled with the VHS Sword of Damocles, it's very difficult not to feel empathy not just for our heroine, but for just about everybody involved.
That is what a lot of horror-based entertainment seems to miss more often than not: empathy. If we care about the characters, we care about what happens to them and we don't want to see them killed. It's why Silence of the Lambs is still a breathtaking piece of work, and Ring is just as good. When we don't care about the characters, and they're more or less lined up for a monster or monsters to turn them into five-foot piles of chunky salsa, things get very boring very fast. Despite it's "lack of action" or "absense of gore", Ring is a film that will have you on the edge of your seat. It shows us not just a great story with tension, intimacy and truly shiver-inducing horror, but the way to tell that story with the barest of tools in the author's arsenal.
They didn't even need CGI for the iconic TV shot. All you need is a tattered nightgown, some makeup and a very talented contortionist. … Actually, that sounds like a recipie for a rather entertaining evening, horror movie or not.