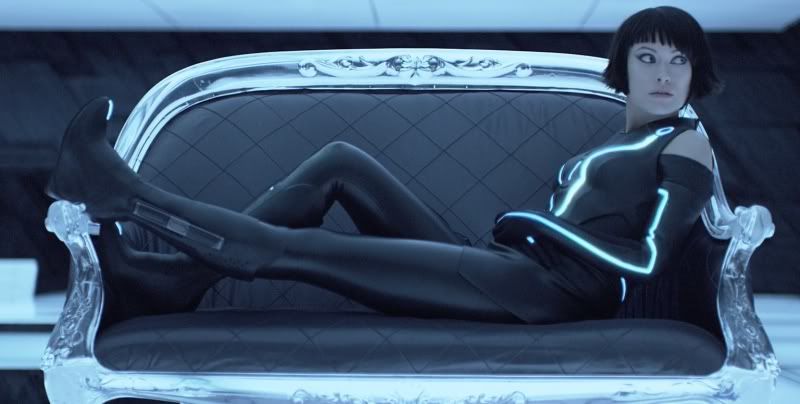 Yesterday on The Big Picture, MovieBob brought up the recent incarnation of Transformers on the big screen. He wondered why the bulk of both films seemed much less concerned with the mythology, characterization and interaction of the titular characters than it did with Shia LeBeouf allowing millions of frustrated teenagers to vicariously court Megan Fox. It's relatively common knowledge that the Transformers grew out of a toy line from the 80s, and the animated series primarily aimed at moving more of those toys spawned a movie of its own. It was certainly no great gift to cinema or even to genre fiction, but at least it let the Transformers be the actual stars in a Transformers movie, instead of shoving them aside for gratuitous shots of US military hardware, misfiring bodily humor and Ms. Fox or some other walking wank material providing shallow titillation.
Let me reiterate that. The original Transformers movie was slightly better than the modern movies, but it still wasn't all that great.
I mean, sure, I can watch it and smile but that's mostly due to the memories. I can remember being a child, clutching a plastic toy, eyes full of the characters I retreated to daily coming to life. I spent even more time in my head back then than I do now, and seeing things I'd only imagined manifesting in front of me with full stereophonic sound and professional voice acting blew my adolescent mind right out of the water. Nowadays I'll pick apart the plot, shake my head at the silliness and laugh at the effects, the acting or both. But there's still a part of me that wants very badly to love the movie. It's the part of me that's never grown up. The Randal Graves part.
Just because something was first experienced when we were young does not necessarily mean it's better. We just remember it fondly as a bright spot in a more innocent time. We didn't have responsibility, the weight of obligation or the guilt of past transgressions getting in the way of our joy. We didn't have to suspend our disbelief because, for the most part, we didn't have much disbelief yet. I'm sure there are some kids who are growing up skeptical, questioning and very smart. This is a good thing, don't get me wrong. Some of us just didn't come into our critical thinking skills until later. And we look back on the times before those skills developed, on what we enjoyed, and don't necessarily apply our critical minds right away. In a way, we don't necessarily want to.
Case in point: Tron.
The original Tron as one of the many, many films that debuted in 1982, the year for genre films. I was introduced to many of the titles of that year at a very young age. When I first saw Tron, nothing like it had been seen before. The special effects employed laid the groundwork for the plethora of CGI methods to come, and many digital artists in cinema and video games today owe much of their craft to some of the techniques pioneered by works like Tron. The concept of a world inside a computer, populated with programs capable of interacting like people and battling it out in disc duels and lightcycle wars was overwhelming to my young mind. That idea stuck with me and colored my recollection of the film even as I re-watched it a few times. Things have changed for me. I can tell you that the original Tron suffers from badly aging effects, some questionable acting and characters that are nearly non-existent. You can name them and know them by sight, but you don't get a really good sense of who they are.
Now, compare it to Tron: Legacy.
The concept of a living world inside a computer remains intact and gets a lot of fleshing out, but more importantly, we have characters who are not only given depth but also come across as somewhat realistic. The leads have good chemistry reinforced by solid writing, the effects look gorgeous and the score is absolutely phenomenal. The execution still isn't airtight and it feels at times like the film is more concerned with either invoking old-school fans' nostalgia or trying to lay the groundwork for sequels than remaining in the story in front of us. While this is also a problem in a movie like Transformers or G.I. Joe: the Rise of Cobra, Legacy pulls it off a hell of a lot better than either of those two. I wasn't wondering when they'd get to 'the good stuff' or why we should care about the lead protagonist.
It's not great, but it's very good. It's no Inception but it's far, far better than many other attempts to revitalize older concepts and play upon the nostalgia factor of nerds like myself. It shows that the techniques of modern storytelling, from cutting-edge digital tools to the experienced hand of a writer concerned with character and pacing instead of merely concept, are superior to those used years ago. In other words, if you want to create a story with its roots in something that's come before, you must remember that the nostalgia factor should only be an incidental concern, not an overriding or guiding principle.
Or as Yahtzee put it once, "Nostalgia's a mouthful of balls."