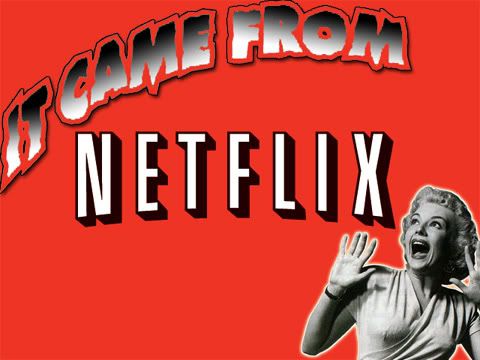 [audio:http://www.blueinkalchemy.com/uploads/red_october.mp3]
I'm aware that some of you may have been born around or after, say, 1995. That terms like 'Soviet Union' and 'Cold War' are entries on Wikipedia or chapters in a history book rather than memories of an ominous time. I'm not sure if public school still conduct 'weather drills', but when I was young we were herded into the hallways and taught to sit against the wall with our heads between our knees. We didn't know for certain – well, some of us didn't – but in later years it became clear that nuclear war was the most likely disaster for which we should be prepared. Doomsday weapons lurked in the imaginations of many writers of fiction, and it was Tom Clancy who showed us what a responsible person would do with such a weapon, in The Hunt For Red October.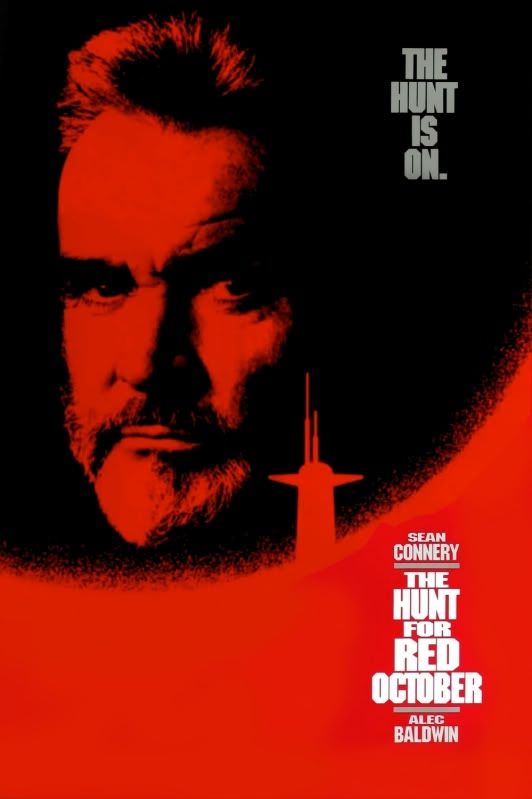 The weapon is the largest ballistic missile submarine ever built, the Soviet Typhoon-class. The Red October is the newest of that line, equipped with a new propulsion system that renders it silent. Let me repeat that: it's a submarine roughly the size of a World War 2 aircraft carrier armed with hundreds of nuclear warheads to be showered on a major metropolitan center, and nobody would see it coming. Taking her out on her maiden voyage is Captain Marko Ramius, a haunted man with years of experience, a loyal crew and a fresh grudge to nurse. When he takes Red October away from her planned course, everybody assumes the worst. Everybody, that is, except for a slightly nerdy CIA analyst specialized in fighting sailors like Ramius: Doctor Jack Ryan.
Tom Clancy wrote the book in '84, and this film adaptation came to us in 1990. Most of the narrative remains intact, and the characters behave as described. A few were cut along with a couple superfluous sub-plots, but you wouldn't know it given the pace and tension of this fim. It moves smoothly, delivers memorable characters and goes to some interesting places, a journey unhindered by the minutae of submarine warfare.
Trust me, there is nothing "minute" about a Typhoon-class submarine.
Oh, there's plenty of warfare to be had. Hunts through underwater canyons, games of chicken deep underwater with torpedoes, sabotage and intrigue; everything you need to make a good submarine war film is here. The film wisely dispenses with some of the technical details, however, which Clancy used to make his novel nice and thick. By using these volumes of text as a reference and information for visual stylization rather than as a means to directly inform the audience of the goings-on, director John McTiernan makes pehaps the nerdiest form of modern warfare an exciting thing to watch.
This is the same John McTiernan, after all, who brought us the seminal action movie Die Hard. He shows his skill and diversity in Red October, directing a taut Cold War thriller with the same adeptness and wisdom as he does a run-and-gun action flick. He gives the characters time to breathe and grow, then contracts the scene into a tight, tense atmosphere perfectly. The score of Basil Poulidorus and the presence of actors like Sean Connery, Alec Baldwin, Scott Glenn, Sam Neill, Stellan Skarsgaard and the late Robert Jordan deepen and empower the experience, coming together to make a great thriller. He also executes a very clever transition from subtitles to spoken English, helping underscore a message the film conveys which I'll touch upon in a moment.

"Sean, you're not even going to try and do an accent, are you?"
"I'm Sean Connery, Sam. I don't need to do an accent."
Red October does have a few rough patches here and there. The speaking members of Red October's crew don't necessarily pull off convincing Russian accents. Sean Connery in particular clearly remains a Scotsman even when he's speaking Russian. This doesn't take that much away from his performance, other than perhaps a little good-natured chuckling at the fact that he's not even bothering with an accent. The plot isn't necessarily all that complex, relying less upon screenplay slight-of-hand and more upon smart dialogue and canny scene construction to keep the audience interested. And it's highly likely you won't just be interested. I've seen this movie several times, and re-watching it recently still had me on the edge of my seat in some scenes despite me knowing the outcome.
It's doubtful that The Hunt For Red October would be made today the way it was in 1990. While it might still have a good plot and good characters, there was an atmosphere to it in the early 90s that was undeniable, that lent additional weight to its message and meaning. In the course of the film, the message comes across that Americans and Russians, despite an ocean of both seawater and cultural disparity between them, are not so different. In the days when the Soviet Union was barely staying together and the Berlin Wall was coming down, it was important for Americans to not just be given this message but also to embrace it, to help those in Russia seeking a new way of life stay on their feet as the regime that had caused so much suspicion and oppression began to crumble around them. Both the Americans and the Soviets had so many other things to which they could have applied their energies, rather than spending it on pointless arguments, hyperbolic hate and decades-long dick-measuring contests. Thank the Maker we're so much more enlightened in this day and age, eh?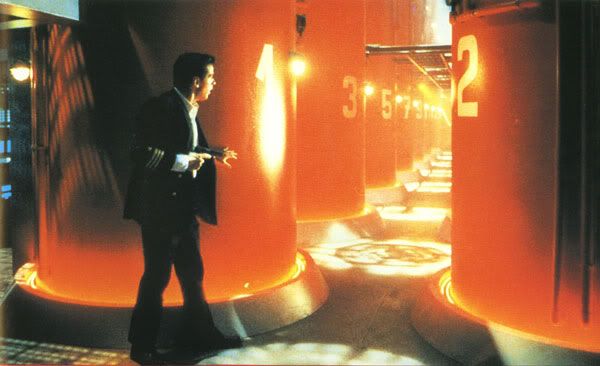 This photo is nowhere near as impressive as the actual shot in the scene this is taken from.
Sarcastic soapboxing aside, I think this is definitely a film worth your time. It belongs on your Netflix queue if you enjoy a gripping thriller, Sean Connery or Sam Neill in snappy black uniforms, some very nerdy in-jokes, great use of several tropes or submarine warfare. It works on a lot of levels, builds atmosphere extremely well and remembers that levity and touching moments are just as important as explosions and military jargon. Even if just for hisorical study and reference, I highly recommend The Hunt for Red October. And no, it's not just because I have half the lines memorized.
It's not my fault some of them are so damn memorable.
Josh Loomis can't always make it to the local megaplex, and thus must turn to alternative forms of cinematic entertainment. There might not be overpriced soda pop & over-buttered popcorn, and it's unclear if this week's film came in the mail or was delivered via the dark & mysterious tubes of the Internet. Only one thing is certain… IT CAME FROM NETFLIX.