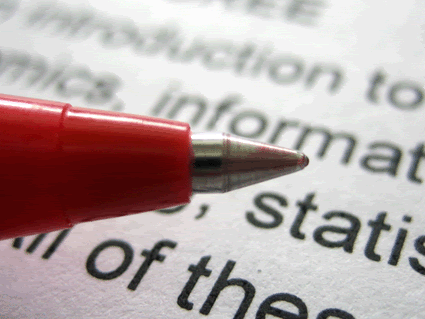 The goal since I was about 10 has been, to put it simply, getting published.
Back in 80s, when this goal took shape fully in my embryonic little mind, getting published meant traditional print. Robert Heinlein, Tom Clancy, Stephen King, Clive Cussler and Diane Duane got themselves ink in hardcover and paperback books. The Internet was an infant. Reading fiction on a handheld device smaller than one's Trapper Keeper sounded like something out of Star Trek.
Here we are, in 2011. We're still waiting for our jetpacks, but electronic word delivery is thriving while many traditional publication schemes are dying on the vine.
It's still out there, to be sure. I'll be shelling out for the next Song of Ice and Fire and Dresden Files books. But I've gotten caught up (mostly) with Chicago's professional wizard thanks to the gift of books through the Kindle. And publishers like up-and-comer Angry Robot are on dual tracks of traditional dead tree formats and the shiny hotness of e-publishing.
I think it's past time I shook myself free of the big-hair coke-sniffing Reaganite idea of only ever making it as an author if I get a book on the shelves in a Barnes & Noble. Sure, Starbucks is going to keep its live-in partner alive for a while but most traditional bookstores are really feeling the pinch. The Internet, on the other hand, isn't going anywhere.
Neither are authors like Chuck Wendig.
Yeah, he gave me another kick in the ass this morning. I've been wondering how exactly I'm going to juggle writing one novel and rewriting another and still have a shot of getting fiction into the hands of readers before I get much older. And then Chuck's post underscored something that's been staring me in the face: I'm sitting on a bunch of it.
What's to say I can't write one novel, rewrite another AND put together a short story anthology?
I know a few of these stories are available to you currently for free through the link above. Others have appeared before (or have been promised to – I'm looking at you, Polymancer). But the free fiction's pretty raw. Like a bunch of carrots in the store, you need to wash them off and maybe take a peeler to them before they're at their best.
In other words, I need an editor.
I'm also going to need a cover artist. Maybe a photographer, maybe a more traditional pen-and-tablet artist, but somebody with visual arts skills far exceeding my capacity to doodle is going to have to help me out. I'm not about to wrap up a couple stories in twine, dump them on Amazon and say "Here you go, suckers, buy buy buy!" I'd like to think I'm a bit more professional than that.
I have no idea how I'm going to pay these intrepid and conjectural helpers, but hopefully something can be worked out. If you're reading this and want to help, let me know.
Finally, in this anthology-to-be is going to be one story never before seen. Partially because it's going to be another of those odd hybrids of disparate genres, and partially because I haven't written it yet. It's my hope that this, coupled with revised & edited versions of previous tales bundled into an easy-to-read one-stop shop will give folks enough incentive to pick it up.
And in doing so, they might become interested enough in my voice, style or sheer insanity to want to read more, which is where the novels and future shorts will come in.
One can only hope.
ABW, BTFO, etc.