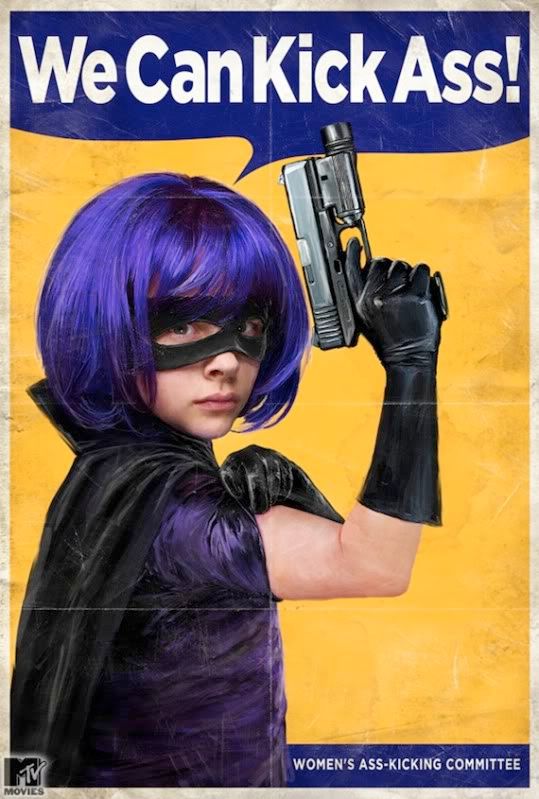 I like my female protagonists to kick a little ass, too.
"I finished the first draft of a novel."
I feel bad that I say those words with bittersweetness instead of a sense of accomplishment. I finished a novel. It should be a major accomplishment. A milestone I've kicked in the face on my rampant rise to superstardom. Instead I feel like I just made it to base camp on the slopes of Everest and I'm staring at the rest of the big cold bastard I'm going to be climbing inch by excruciating inch for the forseeable future.
It's also probably not as bleak as I'm making it out to be, but I'm trying to be realistic about this.
There was a time when I didn't know a thing about writing properly. Oh, I could write, sure. And I did. So much so that when I was in seventh grade I wrote a novel. It was a spy novel and it was, looking back, pretty awful. I'd filled it with cliches, nonsensical turns in the plot and a protagonist who was so idiotically perfect I wonder today how I managed to make something so absolutely putrid. Then I remember that I was about thirteen at the time and still figuring out how to talk to girls when all they wanted to do was get closer to the football players.
If this sounds familiar, it's probably because I've talked about it before. More than once. Let an old man ramble, I've got a point to make.
Anyway, I realized not long after that my story was frought with problems. So I looked through it and realized that I liked things about the protagonist but there wasn't enough bad crap happening to him. It occured to me that part of the problem might be that he was male. So I flipped the gender switch, called down some lightning to reanimate the thing's rancid corpse, and out of it popped the character of Morgan Everson.
Now, she still needed work. And my first attempt at putting her through a novel, while better, still wasn't all that great. I managed to finish it in my mid-twenties. A lot of bad shit happened that had me a little pre-occupied, and when I finally circled back again, I realized that while the novel was completely different, it still wasn't terribly good. Oh, I'd written some good characters in addition to Morgan, but the story was still a little too contrived, a little too cliche, a little too amateur. By then, however, I'd happened upon the world of Acradea in my mental wanderings, so I spent a little time there instead.
Between rewrites of the novel that would become Citizen in the Wilds, I took a few stabs at reviving Morgan while shifting the story into territory that was, quite frankly, pising me off. If I'm thankful to Twilight about anything, it's making me aware of the fact that there was a need for good supernatural modern fiction with a female protagonist who wasn't a doormat. All of my attempts to get the novel off the ground that were variations of Morgan as a member of the BPRD (or my analog thereof) went nowhere. This pissed me off even more, and I channeled that anger into the last rewrite of Citizen (which, while decent, still needs some working. Get to that in a moment).
I had ideas born from sessions of World of Darkness tabletopping, notes scribbled about my take on a world beyond our own right under our noses, and Morgan waiting patiently for me to do something with her. It took some mental chasing of my tail, but I finally figured out that what was missing was a common element. I puzzled out the particulars, gave the guy a name, and tossed him into the woodchipper with Morgan hot on his heels.
The result is the first draft of Cold Iron.
I guess some of the bittersweetness comes from the long, hard road I've been on trying to get something decent to come out of all of this ambulatory grammatical masturbation. And I'm closer than I've ever been. I'm wary, however, that upon reflection I'll realize that it's too short, still a bit contrived and too much in a hurry to be awesome that it skips important moments in the lives of its characters. I want to look at it without disgust and with a minimum of mental fatigue (like that'll happen) and prejudice born of other works. That way, when I tear it apart, it's nothing personal.
My plan is to finish reading Ghost Story, finish writing the two (maybe three) stories for an anthology of ancient-myth-and-legend-in-varying-genres I've been planning (more on that tomorrow) and put Citizen through another rewrite. Once those things are done, I'm circling back to Cold Iron. Not a month or a year after that point, right away. I want to put more writerly irons in the fire. I need to push out more content. I'm not going to go anywhere other than another cubicle in another office if I don't stay on top of this and keep my ass writing.
I'm looking forward to you all meeting Morgan. I think she's pretty cool. But I'm not going to slap makeup on her, strap her into a skimpy outfit and kick her onstage to dance to hair metal. I owe her, and you, better than that. I feel exhausted because this is not the first time I've chased this woman around a plot structure, and I know it won't be the last. But when I do finally hammer out a story that's worthy of her, the idea is that I won't feel exhausted or bittersweet or pissed off about it. The idea is that I (and, I pray, some of you out there) will consider it worth the wait.