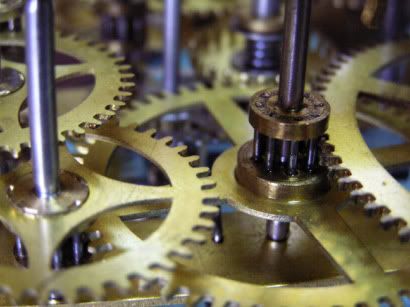 I don't want to be the kind of writer who blames an abstract personification for their shortcomings. I know for a fact that I need to work on my time management and maintaining motivation & energy when I get home from the day job, so that my writing can continue and I'll have more pebbles to toss. Still, I do bring up my muse from time to time. In this case, it was me saying the following to a co-worker this morning: "You know, sometimes I love my muse, and sometimes I want to choke the bitch."
In addition to managing my time better, I need to focus on one project and see it from start to finish. I did that for my entry into the Escapist's video contest, and the result was… well, we'll see tomorrow, I guess. In the meantime, the other projects on my proverbial plate are worth discussing. Just to see where I am.
Lighthouse
It's been about a week since I seriously plugged away at this, and I really need to get back to it. I keep seeing scenes and hearing dialog in my head. These things need to get committed to paper. I might hash out a synopsis of the remaining parts of the story, maybe an outline, over the next couple days, then put my nose to the grindstone over the weekend to try and push towards the conclusion. The sooner I get it done, after all, the sooner I can begin the Great Agent Hunt.
Jovian RPG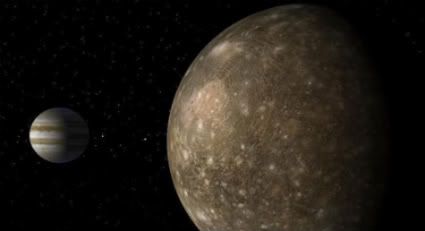 I'd like to think I've established the fact that everything's cooler in space. However, it's been a while since I've spared even 15 minutes to brainstorm ideas for this game. I need to work on making sure it has appeal and is easy to pick up and play. That means the rules can't be too abstract, the characters should be diverse and colorful and the setting should have something unique about it. Given the reaction to the fiction that inspired this project, I think the latter two are somewhat covered. So I have numbers to crunch and charts to assemble, and more fluff to write. But it's in space, so it's cool.
Farraday
Speaking of space, my viewing of both episodes and commentary on Star Trek has lead me to be inspired to write something in that universe – specifically, in JJ Abram's iteration of the universe. The USS Farraday, a Kelvin-type science & survey vessel, is departing a deep space station on its way to Earth to be refitted or decommissioned. Since this will be her last flight, the crew has a relatively easy assignment: mapping the Mutara nebula. However, when they arrive and start the work, microsingularities (teeny tiny black holes) begin to appear within the gaseous cloud, and odd communication fragments are picked up. Investigating, the Farraday becomes more and more trapped in a veritable storm of weird phenomena, and ends up getting blasted across the galaxy. The captain is killed, the ship's damaged and there isn't much food. The first officer, a man who had been considering command but felt reluctant to take that last step before getting just a bit more experience, is thrust into leadership and has to find a way to get the Farraday and her crew home. It'd be like a mix of Voyager and Enterprise – hopefully, without the suck. Now, I know this would technically be fan fiction, but I find myself going back to the ideas I have for it. It's strictly a back-burner thing at the moment.
Iron Kingdoms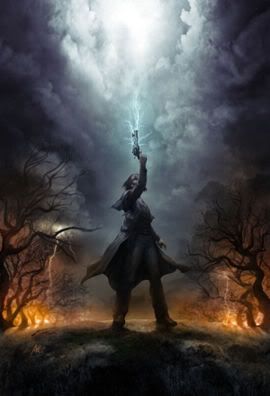 As my wife has mentioned, there's an Iron Kingdoms tabletop game coming up. I will be playing a gun mage, Cezar Varias, who's looking for his father and exploring his potential as an adventurer, alchemist and possibly a warcaster. I spent some time last night fleshing out his character, which might appear here as a Canned Goods post, and as the adventures get underway, I suspect some 'journal entries' might be good both to keep track of what happens and for entertainment value. And the more back story and development I give the character, the more my wife can screw around with the poor guy. Not that she'd ever do such a thing.
What am I talking about? Of course she would.