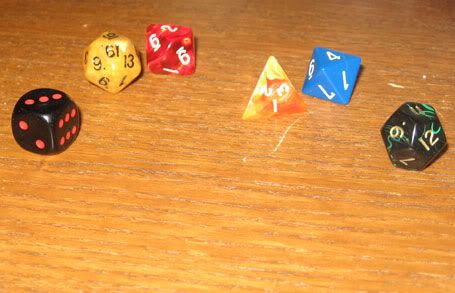 I've been inspired to write the following due to Alex Macris' latest Check for Traps feature on the Escapist. You can read it here. The Cliff's Notes is basically that a GM in a tabletop RPG should be less of a directive storyteller, and more of an emergent one. That's a great concept in theory, but it's possible for some GMs to consider this an excuse to do no story work whatsoever and that, my friends, is a mistake.
Characters with no story to bring them together or drive them forward is like ribs without a spine. Now, as a food, ribs without a spine are mostly what you're looking for. Lather those ribs in a delicious sauce and cook them just right so that the meat's nice and moist rather than tough and dry, and you have yourself a delicacy for a discerning omnivore such as myself. But even in those ideal conditions, the end result's a bit messy.
A less food-based example of what I'm talking about is Mass Effect 2.
For most of the game, you go from one hot spot in the galaxy to another, either picking up a new member of your crew or helping them with a personal matter to earn their undying loyalty (for the most part). This series of mini-stories is bookended with the whole Reapers/Collectors business, but the nature of the game leads one to believe that they're more of a backdrop against which the characters grow, rather than being any sort of impetus for change or tension. If the plot had been more coherent or the threat more credible, we might have had a more full-bodied experience rather than a plate of (albeit tasty) character ribs.
When you have strong characters, the story holding them together should also be strong. However, it shouldn't overwhelm the characters. I think that's what Alex has been driving at in his last few articles. The guy behind the screen, the man behind the curtain, the puppeteer above the stage pulling the strings – it shouldn't be all about them and the story they want to tell to the exclusion of everything else. Role-playing games involving more than one player should be collaborative experiences, with players bringing interesting characters to the table while the GM weaves their plots together and gives them something against which to struggle. That is unless you're running a demo at a convention or something and just want to show off how cool this dungeon is or how that class works in comparison to that other class. Then you go straight for the mechanics and rules, and leave most of your story-telling and world-building and atmosphere-creating tools at home. I learned that one the hard way.
See what I mean here? Are you catching my drift? Or am I completely off my rocker because I told those kids to get off my lawn a bit too violently? Share your thoughts, Intertubes.