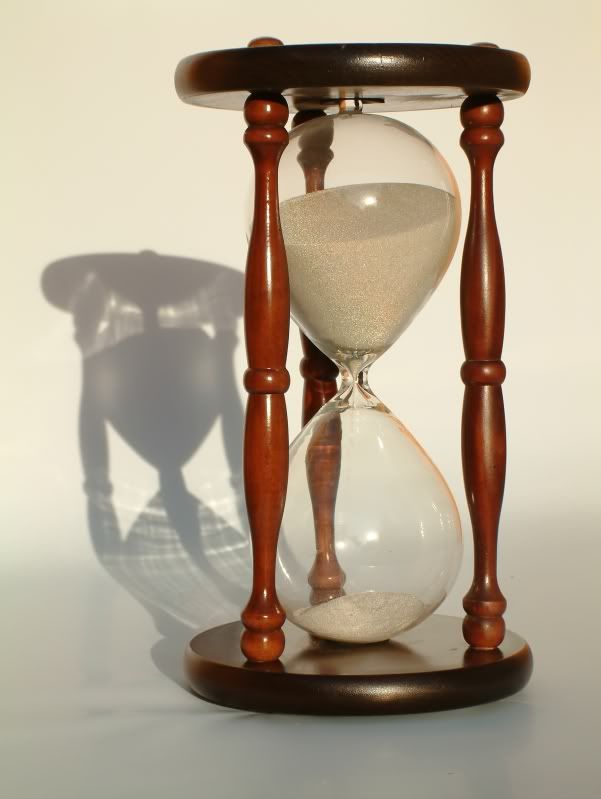 There are twenty-four hours in a day. Let's be generous and say the average adult sleeps for 7 of those hours. You're going to need to eat, too, so let's allot an hour for each meal. That gives us fourteen hours to work with. Fourteen hours seems like a lot of time, doesn't it? But if you work at an office, you need to get to and from it. There's a couple hours there. Even if you don't, there will be tasks necessary to maintain your living space that need doing, taking up another hour or two. The more you think about it, the less available time you have.
There simply aren't enough hours in the day for us to do what we want on top of what we need.
In the interest of not taking up any more of your time than necessary today, I admonish you to make the most of what time you have. If you want to be a writer, write. Want to be a game designer? Make a game, or at least play something critically. Don't just lounge on the couch poking the buttons to make the mobs go boom – examine the game and its mechanics, see what works and what doesn't, find the triggers for the player to become involve and ask yourself why they're there. Extra Credits has more.
This isn't to say you need to fill every available hour with work. We as human beings do need our relaxation and decompression time. Not to mention exercise. So go for a walk, play with the kitten, call a friend, watch a movie, masturbate. It's all about moderation. If you do nothing but write all day, you'll likely go mad. If you do nothing but whack it all day… well, they say you'll go blind, but mostly you'll just have a hard time sitting due to all of the chafing.
It's a sad state of affairs when we need to do more to pay our bills that takes us away from that which makes us fulfilled. I'm sure some people love flipping burgers or shoveling gravel, but others fill that time mentally being somewhere else, doing something more interesting. Despite the apparent success of some blatantly talentless people, the individual who has the gumption and wherewithal to pursue a passion to the point of profession is rare. Most of us schlubs work a profession to keep ourselves fed and pursue our passion in what spare time we can spare between dodging phone calls and pounding the porpoise.
Enough philosophical wanking, I need to get back to work.